It was 2003. Shopping online was just becoming popular thanks to the growth of the Internet and its two premier marketplaces – Amazon and eBay.
In Durham, UK, call centre agent Karl Smith was going through a pack of his friend's unwanted business cards when he spotted an opportunity that had the potential to grow his business.
The business card in question – for a clothing wholesaler – gave Karl a eureka moment.
Karl had been selling some clothes and designer sunglasses on both his website and eBay while working full-time in a call center.
But after coming across a business card for Von Zipper sunglasses, he found the niche he was looking for.
A year later, Karl was doing enough business to quit his job and focus solely on selling online. He was growing his business fast, but he had no idea he was on the road to building a multi-million pound business.
Surfing for a niche
That fateful Von Zipper business card helped transform Karl's business from a part-time operation to a rapidly growing eCommerce company.
"We found our niche by accident, in all honesty", he explains, "It was purely because of one card. Von Zipper was the first brand we ever approached directly. We ordered dozens of pairs of their sunglasses and they sold out within a week."
The instant success of Von Zipper sales, which is owned by global surfing brand Billabong, gave Karl another idea.
"I thought, if this brand is owned by Billabong, I wonder how we'd do with Billabong clothes. So we opened an account with Billabong. Before we knew it, it was outselling our sports and designer clothes."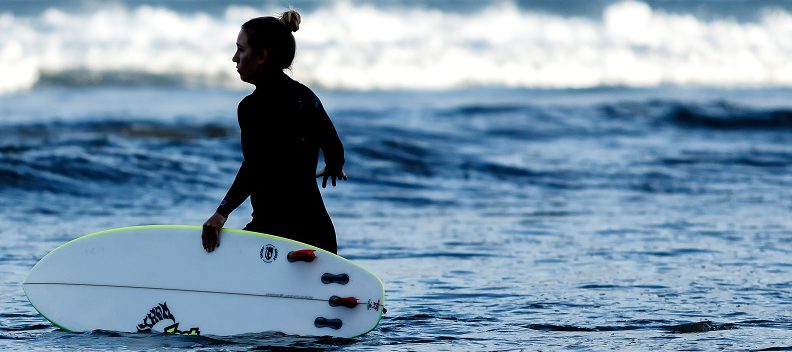 Karl quickly grew sales in surf, skate, ski and lifestyle niches, as he added brands like Quiksilver, Animal, Converse and Under Armour to his inventory.
After discovering his niche, Karl built the business that became what it is known as today – Urban Surfer.
Riding the eBay wave
After three years of rapid growth, Urban Surfer gained more competitors globally, and growth slowed.
"We weren't able to increase turnover by 200-300 percent like we had been. Growth slowed down but we were still very profitable."
Karl said they combatted the increase in sellers by selling on more marketplaces.
"eBay was the first marketplace we sold on. We also looked at opening a shop, but at the time in 2006, people were doing the exact opposite. They had stopped investing in physical outlets and were focused on selling online. So we stuck with online and what we knew well."
In hindsight, it was the right decision for Karl.
"By focusing on online only, we grew from standing still to £500k in sales within the first three years."
'Killing it' on Amazon
It wasn't until 2010 that Karl started selling on Amazon, after seeing the marketplace outpace eBay in sales growth. Despite selling on Amazon for five years, Karl says he only started to see a real return in 2015.
"We had been selling a lot of products on Amazon for two to three years. But in the last 12 months, we found that Amazon has easily outgrown what we are doing on the website and eBay. We've been killing it on Amazon."
In the past two years, Amazon has outgrown eBay and and webstore sales as the primary source of Urban Surfer's growth.
"We're on eBay and Amazon in multiple countries, including the UK, Germany, Italy, Canada and US. About 50 percent of our sales go through Amazon, 25 percent go through eBay and the other 25 is a combination of our website and other marketplaces."
New opportunities
Urban Surfer has also been selling on smaller marketplaces too, which has allowed them to expand beyond Amazon and eBay.
"We've used Rakuten and Fruugo too. They get us into European countries that aren't currently supported by Amazon."
Expanding to more marketplaces is still very much a central part of Karl's future growth strategy.
"We're in the process of signing up for PriceMinister and Cdiscount in France, and TradeMe, in New Zealand. I've heard from peer sellers that these are good sites to sell on. We're also looking at Amazon in Japan and Mexico."
Selling for the giants
Urban Surfer has had many successes including picking up Young Entrepreneur of the Year and Business of the Year at Durham's business awards in 2012.
But Karl says his most satisfying success has been selling on behalf of global brands.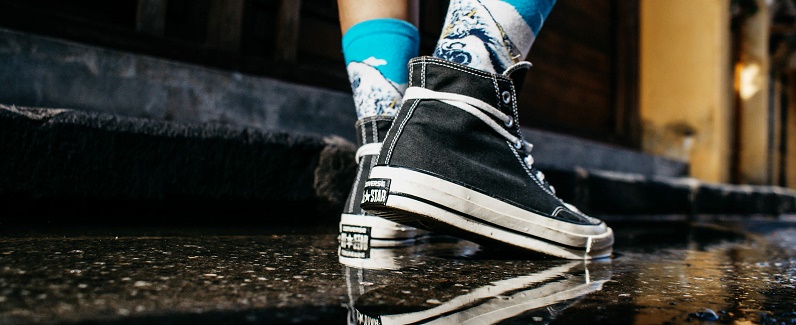 "Working directly with huge brands like Nike, Under Armour, Converse and Oakley, has been among our greatest successes. They don't just work with anybody. For them to have the confidence that we can represent their brand well, I think is quite an achievement.
Gaining a competitive edge with Amazon repricing
As Karl scaled his business on Amazon, he found it increasingly difficult to keep all of his product prices competitive.
"We've been selling quite well on Amazon over the past couple of years, and we knew there was a lot of potential there. But I was spending hours every day manually repricing our products to stay competitive. I'd see my product is selling at £25, and someone else is selling it for £27 , so l'd change our price to £26.95. I was easily spending 2 hours per day manually repricing products, if not more."
That's when Karl realized he needed a long-term fix. He was spending hours every day on manually changing his prices, instead of using this valuable time to run his business. He needed solutions to his pricing problem.
Choosing the right repricer
'I tried quite a few automated repricing services, but I wasn't convinced. Then I tried xSellco's Repricer. Immediately I could see it was doing exactly what I needed it to do. Now, I spend little or no time worrying about my product prices because xSellco's Repricer does it for me.
When Karl adds new products to Urban Surfer's Amazon catalogue, the first thing he does is apply a repricing strategy to the product.
"We make sure every new product we've got has set minimum and maximum prices, and competitor rules. Once we set up the rules, it looks after itself".
A repricing strategy is now key to the growth and success of Urban Surfer's Amazon presence.
"We wouldn't have as strong a business today without xSellco's Repricer, because I wouldn't have been able to keep up with the number of times I'd have to reprice the products manually. Having repricing software does that for you automatically, gives you a lot more time to run the business."
Karl says Urban Surfer's repricing strategy is never a race to the bottom.
"We always want to the win the Buy Box, but we don't mind being more expensive. We'll only reprice to win the Buy Box if it's profitable, and our sales have definitely increased since we started using xSellco's Repricer."
Getting the reviews to match the sales
When it comes to selling on Amazon and eBay, getting feedback is so important. But Karl was having trouble getting Amazon customers to leave reviews.
"Unlike eBay, there is no incentive for the customer to leave feedback on Amazon. Also, If you're selling thousands of products per week, there is no way you could manually ask for feedback. You need a tool that automates it."
That's when he discovered xSellco Feedback.
"Before xSellco Feedback, we'd get 10-20 feedbacks per week across Amazon and eBay. Now we get over 100 per week."
However, this wasn't just an increase in numbers, as Karl noticed a big uplift in feedback quality too.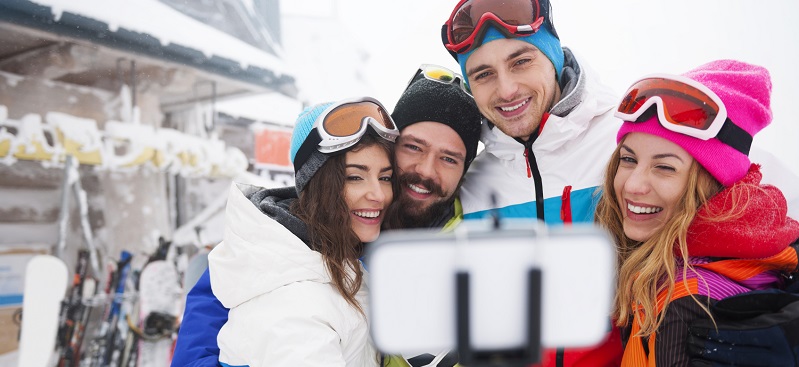 "Feedback is one of our key performance indicators (KPIs) on every channel. Now our feedback scores are great – 100 percent on Amazon UK with no negative feedback in the past three months, and 99.6 percent on eBay. We provide the best service we can and our customers are happy to leave positive feedback."
Asking for feedback is just as important for creating a relationship with the customer – and reducing potential negative reviews, according to Karl.
"It gives us a chance to speak with customers before they potentially leave negative feedback. For example, if you ask for feedback and they say they haven't received the item, then it gives you a chance to resolve the issue before they leave negative feedback."
Making customer support a skate in the park
Customer service is a core part of Urban Surfer's reputation, because Karl learned about its importance in a previous life.
"Working in customer service put me in good stead to build a good online company as I understand the difference it makes to online buyers. We make customer service a priority."
After seeing the benefits of using xSellco's repricing and feedback solutions, Karl decided to try out a third product – xSellco's eCommerce help desk solution.
"I had been using xSellco's Repricer and Feedback for a number of months when I saw xSellco's eCommerce help desk, eDesk. I thought that would be of interest to our Customer Service Manager."
Karl's team saw the benefits of eDesk immediately.
"We did the 14-day trial and as soon as we finished it, our Customer Service Manager said that it was something we needed to have."
"The reasons were simple. We no longer wanted to have to be logging into eBay, then Amazon Europe and US separately, our website, as well as our other email locations. We wanted to have it all in one place. We wanted a ticketing system so we could see all customer queries are being answered. We now have all our messages in one place, which solves a key task of selling on multiple platforms."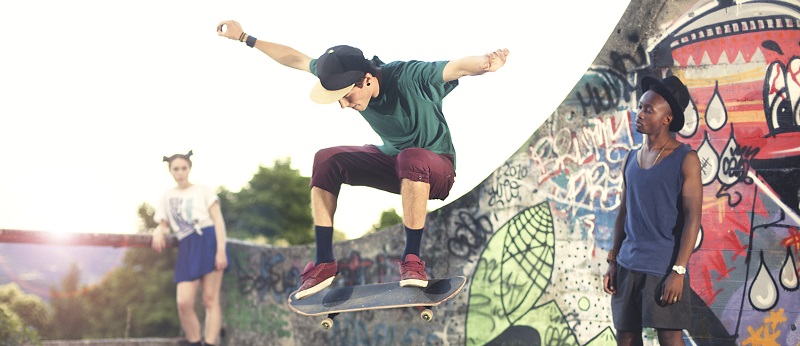 Service level agreements (SLAs) are critically important to Karl, and he says his team can now stay ahead of them.
"A big positive about eDesk by xSellco is the SLA deadlines beside messages for each marketplace and selling channel. We want to respond to all messages within 24 hours so eDesk organizes the messages in order of hours to deadline. It's really helpful – especially for Amazon queries."
Karl says xSellco eDesk also helps Urban Surfer maintain the metrics needed for access to Seller Fulfilled Prime.
"eDesk by xSellco helps you to be a self-fulfilled Prime seller because you have to make sure queries are answered on time, as well as items being shipped on time. You need the right tools to help you hit those targets and make extra sales by reaching Amazon Prime customers."
Advice for new sellers
After selling online for over 12 years, Karl says the high levels of competition have changed the game of selling online.
"Selling online is a lot tougher than what it used to be. You need to think about a niche, especially on Amazon, unless you're happy to compete on price with potentially hundreds of people and only make a few pence per sale."
High-quality customer support is how modern sellers differentiate themselves from their rivals, in Karl's experience.
"Customers are becoming more demanding, and Amazon and eBay understand that. That's why they put those metrics there. They need you to dispatch almost instantly, and you need to respond to queries quickly. You need to have the procedures in place to deal with customers' demands."
The world at their feet
As Urban Surfer continues to grow rapidly, Karl is looking to the next niches to conquer.
"Over the next 12 months, we want to focus primarily on footwear and accessories. We're not doing as many clothes as we used to. We're doing more bags, caps, beanies, sunglasses and underwear and footwear. This allows us to offer greater choice within a niche because instead of trying to spread ourselves too thinly across many categories, we can offer a deeper range of products by selecting just a few categories."
Karl has brought in more hands to help sustain Urban Surfer's growth.
"It took me a few years to hire my first employee. Now, we have 11 employees. We've had our best six months to date. Our projections are over the next 12 months is that we'll have our busiest period ever, with turnover projected to double."
Karl feels he is now set up to plan for the long-term, thanks to streamlining key eCommerce processes with xSellco.
"Repricing products manually, answering customer queries on different marketplaces, and manually sending feedback requests takes a lot of time. With xSellco, it significantly reduces the time we spend on these activities."
"We're no longer thinking just about today. xSellco has allowed us to free up time so we can think about our strategy for the future."
As an official APN Partner, xSellco's platform is powered by Amazon Web Services to ensure the best in class reliability and speed for our SaaS products.