Founded four years ago and based in Jersey, Creoly specializes in stylish stationery and premium pens from high-end brands like Leuchtturm1917 and Lamy, in addition to its own brand of notebooks and journals.
xSellco talked to the online stationery store's managing director, Adam Bowen, about starting out on a shoestring budget and how selling on multiple e-commerce platforms has helped his business grow—without the help of a capital injection.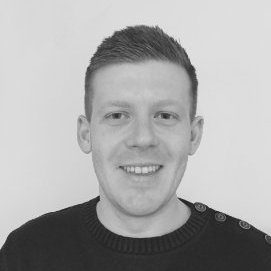 xSellco: How has Creoly evolved since it first launched?
Adam: When I started out it was just myself in a small room with one shelf unit and about 10 products. After the first year we got our first employee, in the second year we moved to a slightly larger floor space, in the third year we became a team of four and now we're a team of six and two part-time.
xSellco: What have been some highlights of Creoly's journey so far?
Adam: Building a great team. We've been profitable along the journey, we launched our own range of products and we recently moved into a new premises. We're still going strong and we enjoy what we do.
xSellco: Have you encountered any scaling issues?
Adam: Cash flow is one, because I chose to grow the business organically so we have to be very careful with our cash, and being based in Jersey is another. It's a beautiful place to live but has a working population of 64,000 people so finding new employees can be difficult. Another issue related to being in Jersey is the price and availability of commercial units: here you pay two to three times more per square foot for office and warehouse space than you would in most parts of the UK.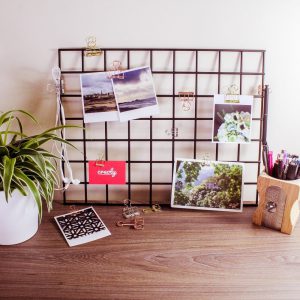 xSellco: How would you describe your typical customer?
Adam: We've got a few different segments: customers who are buying products for gifting; customers who appreciate premium stationery; and business customers working in creative industries who are looking for tools to support their ideas.
xSellco: Do you have specific campaigns to target each of these segments?
Adam: It's something we are working toward, now that we have a better understanding of our customers. We are looking at separating our email lists into segments so that more relevant and targeted information can be shared with our customers. We have been able to be more target-specific with ad campaigns—rather than running general ads we are able to target specific brand or keyword searches.
xSellco: Where does most of your marketing budget go?
Adam: We still have a relatively small budget, but we utilize Google Adwords and Amazon Sponsored Products, plus the Amazon Marketing Services that are available once you're registered for their Brand Registry program.
xSellco: Which of your channels have you seen the most success with?
Adam: The majority of our sales are through Amazon. It's not always ideal, but you have a guaranteed customer base so it's great for starting out. The problem with Amazon is that people go on there to buy a product, with little regard for the brand in most cases, and it's very price-driven. You don't really get the opportunity to build brand value. It's fine while you're growing as it brings in the necessary cash to support growth. But we want to be a premium seller of premium products and we are not going to achieve that on Amazon.
xSellco: What are you doing to change that?
Adam: We are now working on a shift toward building our customer base and brand value through our own website and working with brand ambassadors and influential bloggers. There is a lot more strength and value in the company by building our brands and customer base this way. It was never the dream to be just an Amazon seller and we are lucky to be at a stage were we can pivot away.
xSellco: Can you share some words of wisdom for those who want to create a successful e-commerce site?
Adam: Your site has got to have good aesthetics and great usability. You need customers to buy into your brand and the hardest challenge is capturing those customers—what's the point spending time and money to capture them if they drop off at the first hurdle?
xSellco: What have been some of your bestselling products this year?
Adam: Diaries have made a comeback thanks to bullet journaling. We were constantly out of stock of dot-grid notebooks last year and the beginning of this year and a lot of the suppliers could not keep up. We sell a lot of rose gold pens, too.
xSellco: What's the best part of your job?
Adam: Working hard to reach a milestone and then being able to look back once it's been accomplished and feel good about what we've achieved.
xSellco: Where do you see Creoly in five years?
Adam: I hope our team has at least doubled in size and that we've built a strong range of our own brand products that you can find on the high street. I'd like to look back and be as proud then as I am now.

Support your customers 24/7 with xSellco Helpdesk
Sign up for a 14-day trial today. No credit card needed.
Read more from xSellco: