Superfoods such as juice powders and tiger nuts may be growing in popularity worldwide, but they weren't always widely available in the UK.
Jemma and Ali Calderwood, advocates for healthy living, spent years buying superfoods in bulk from international suppliers and selling the excess through Amazon because they couldn't find the quality they desired from British businesses. As their Amazon store became profitable, they realized they weren't alone, and Na'vi Organics was born.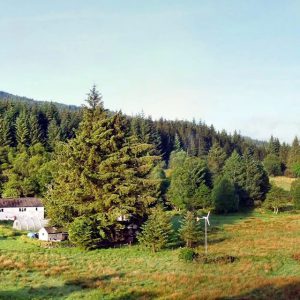 Based today in an off-grid, eco-friendly office hidden deep in the Scottish highlands beside Loch Shiel, Na'vi Organics handpicks a range of superfoods from suppliers all over the world. Everything Na'vi carries is of the highest nutritional value, ethically produced and honors the indigenous people and farmers who grow the raw materials.
"We import everything directly from the people who make the produce, which I think makes us really unique," Jemma explained.
Named after the Na'vi people in the movie Avatar, the brand represents an honoring of the earth and nature—two principles that Jemma and Ali adhere to in their daily lives—and recently opened its first brick-and-mortar store in what used to be their local post office.
Managing customer service
One of the benefits of buying from smaller brands is their unwavering commitment to customer service and the authenticity of the experience.
Much like the ancient apothecaries—the pharmacists of old and life force of every 15th century community— Na'vi Organics is a modern day symbol of how real customer relationships are key to building a business that not only sells products, but creates loyal customers.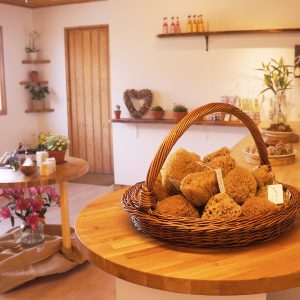 With a homeopathic background, Jemma takes a personal approach to the buying experience at Na'vi, training customer service staff on the benefits of each product, so they are fully able to support every shopper's journey to optimum health.
According to Jemma, "When employing staff, their attitude and willingness to embrace our lifestyle and learn about our products is more important to us than their original skill sets."
As the business grew, however, the dedication to personal customer support took a backseat in favor of keeping up with increasing queries and meeting SLA targets. Managing customer queries through email and directly on Amazon meant that figuring out issues left less time to develop a relationship with their clientele, going against the experience they wanted to be known for.
"Keeping on top of emails from different sources became a really time-consuming process," Ali recalls. "Now we just log into the same system, we can leave notes for each other and everyone knows exactly what's going on. It's just made our lives so much easier. Being able to respond so quickly with the right information has had a huge impact on the relationship we have have with our customers."
Now, with a clear view of each customer from start to finish, the Na'vi team can respond to queries quickly, which allows more time to focus on customers that need guidance.
The personal touch
"We value communication that's personal because our goal is to establish a real connection with our customer," Jemma explains.
The ability to maintain that personal approach to customer service despite significant business growth has been a key success factor for Na'vi. Even with running a physical premises, their online customers have always been given the same dedicated support. Being able to see order details, order history and previous conversations with every customer allows Na'vi to achieve an openness and transparency in their communication that would be impossible via email.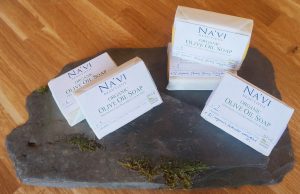 "It's so important for us to have an actual conversation with someone, albeit online, there's still a proper dialog that we're able to maintain," Jemma points out. "Our customers keep coming back and our reviews speak volumes. It still delights me when people get in touch to say how much they love our company."
Through automating general tasks, using personalized templates and improving team workflows and communication, the Na'vi team has been able to cut support times without losing their authenticity with their customers. In many cases, smaller businesses tend to avoid investing in automation until they reach a certain size, but this brand proves that automation is one of the key drivers for growth.
"We feel it's important to get systems in place that allow you to establish connections with customers," Ali explains. "With xSellco, it's easy for us to have open conversations with our customers, provide them with accurate information and resolve any concerns in a timely way. Being able to automate as much as possible has allowed us to free up time to provide dedicated support whilst growing our business, rather than simply keeping up with queries—which for us is invaluable."
---
Sell more with the help desk built
for e‑commerce
---