Why selling on Amazon is the path to grow your business online
Candy is not just for kids – that's what Garry Hughes learned from selling American confectionery online to the European market.
Garry began selling online in 2014 out of his bricks and mortar sweet shop – Candy Junction – in Intu shopping centre in Derbyshire, UK. He hasn't looked back since.
He now owns two brands; American Goodies, which sells American confectionery to the European market, and his other longstanding brand, Candy Junction, which sells sweets traditionally found in the UK and Europe. In just two years, Garry has gone from selling sweets in one high street shop to turning over upwards of £1 million online.
This is how he did it.
A sweet tooth for Amazon & eBay
Garry started off by creating a few listings on eBay in April 2014 to test the online market. He quickly realized there was huge demand.
"Within three months we were using a franking machine", he explains, "Within six months we were turning over about £5k a month online. A year later, we had moved from selling online from our physical shop to a warehouse, and upscaled to the point where we had four staff shipping online orders all day long."
After seeing his sales rise exponentially on eBay, Garry decided to test the world's largest marketplace – Amazon.
"We sold only on eBay for about a year. We started selling on Amazon in March 2015 and it's grown hugely in that time. Amazon is now even bigger than our eBay sales, by about a 70/30 split. We've now gone from zero to turning over a million online in two years selling on Amazon and eBay, and I think we're still at the tip of the iceberg."
Candy from the movies
American Goodies brings popular US-based sweets to the European market, including BeanBoozled, Twinkies, Harry Potter jelly beans, Jolly Ranchers and more.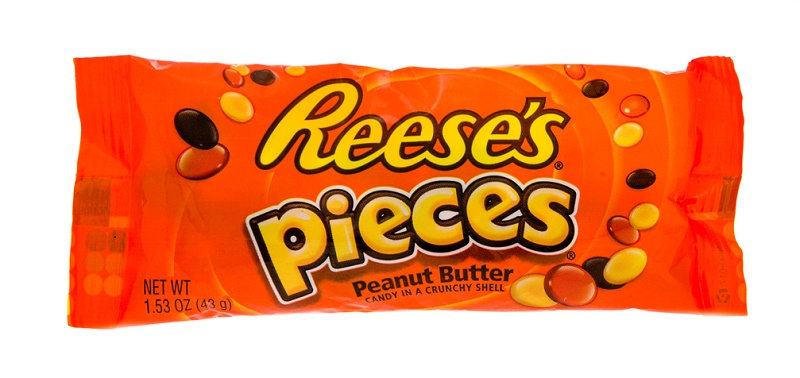 Garry says the key to the success of his American sweet sales hasn't been children with a sweet tooth, but the nostalgia of adults.
"Everyone thinks that candy is just for kids, but it's not. Our average customer is probably aged 30-45. A lot of adults have been on holiday to the States and they've seen products they can't get at home. You've got people who see things in movies and TV shows, and because it's something different that they don't usually see in shops, that makes it very popular."
Cost is another factor in why young people aren't his target market.
"These products come at a premium price, so many kids wouldn't be able to afford these sweets on their pocket money."
Competing for confectionery lovers
The European market has proven to be a successful venture for Garry, even with stiffer competition.
"There are three or four other people doing it on the scale we do it in Europe. We're selling on Amazon and eBay in France, Spain, Italy, Germany, as well as the UK. Amazon is more competitive than eBay. So we've got a repricing tool which helps a lot with our prices and sales."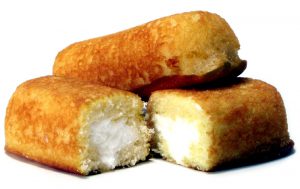 Even though American sweets may have the greatest exposure in other English-speaking countries, Garry has found that each European country has its own favorite product. "BeanBoozled is very popular in Spain, while Ice Breakers, Twinkies and our range of sauces do well in Germany. Every market is slightly different. But we know there is great potential there for us once we start creating more European listings."
The Amazon sweet spot
Candy Junction experiment with selling on Amazon turned out to hugely successful.
"Our biggest success to date has been selling on Amazon, because it shocked us how quickly you could grow by selling on Amazon in comparison to eBay. "
While he has had a number of successes in a short period, Garry says they were not without a few shocks.
"We thought we were prepared for Christmas in 2015, but we were totally caught out. By the middle of November, the sales were absolutely soaring and we were doing five times our normal weekly sales and that increased as time went on. It was very successful, but it was also stressful. I was piling staff from the shop into the warehouse. I even dragged my parents in!"
However, Garry did manage to ride the wave and produce a very profitable holiday period.
Customer support gobstoppers
Growing so fast in the space of two years presented Garry with some problems. Customer support was one of them.
"Our biggest problem was the time it took us to respond by logging into eBay and Amazon. When you get a reply from someone, looking at the history of the conversation and keeping track of it was so time-consuming. Mistakes could be made when you were doing that."
Managing customer support became a pain for Garry, as he found it was taking up valuable time for him and the customer. He realized that in order to take a step back from managing customer support and start focusing on growing his business, he needed help desk software.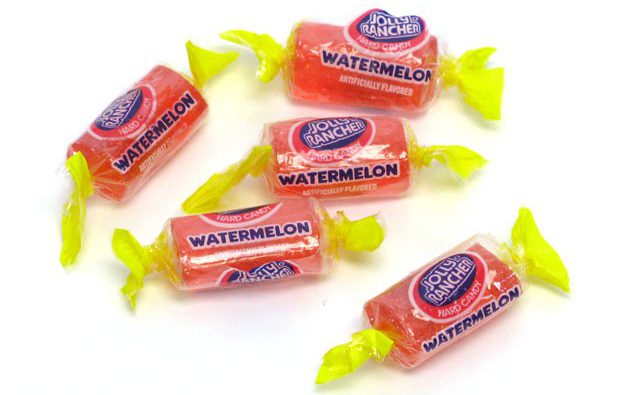 "It was taking hours to get back to people – that was the real issue. At that point, I was doing much of the customer support myself. I shouldn't really be doing that. I should be running the business."
Garry has since found a way of managing customer support effectively while still focusing on successfully selling on Amazon, eBay and his website.
"But all of that stress has now been alleviated, thanks to xSellco Fusion."

Supporting customers at eCommerce speed
Garry's business was growing fast – and he needed customer support to scale with it.
"Our messaging was in such a muddle, doing everything manually through Amazon and eBay. It was taking so much time to keep track of it all."
But since he started using xSellco Fusion – the help desk tailored for eCommerce – customer support has transformed from a liability into an asset.
"The key is that xSellco Fusion is a huge time-saving tool. It has streamlined the customer support process for us."
The longer his business used the help desk, the more benefits they reaped from their new customer support setup.
"The immediate impact of xSellco Fusion was the time we saved on managing and replying to messages – we could deal with queries a lot more easily. In the long run, we started making much better use of the product and its time-saving features. For instance, Templates – we have Templates for all of those common types of messages….. like returns and replacement queries. They are a huge time saver."
Team spirit
As Candy Junction has grown in sales, it has also grown in staff. Garry now has three other staff who share customer support responsibilities, and they can resolve queries in minutes.
Garry also says he can see everything that's going on in customer support, and still dip in and help out when he's needed.
"I've got three members of staff now who use Fusion, and I have it open to keep an eye on what's going on.You've got a full record of who has said what to a customer, so it's very useful from that point of view. If a staff member makes a mistake, which they seldom do, we can highlight it, deal with it and resolve the issue for the future so it doesn't happen again."
Coming back for more
Like many other sellers who use help desk software, Candy Junction has turned customer support into an additional driver of sales.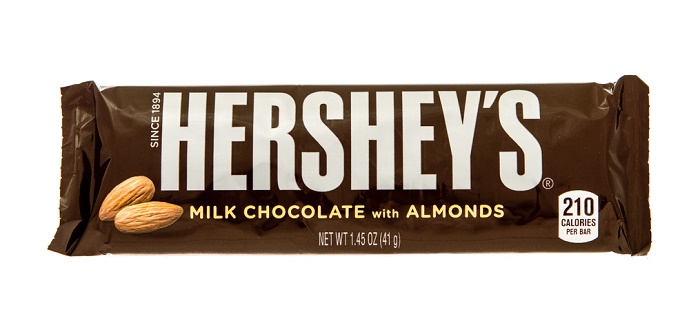 "Because we respond to people a lot quicker now, that causes an uplift in sales. Before, it might have been hours before they got a reply. They might have gone and bought from someone else by then. But now, we are getting repeat business from people. Being able to respond quickly to questions reassures our customers."
Healthy obsession
Using a help desk tailored for eCommerce has empowered Garry to keep his seller rating high across multiple marketplaces.
"Selling on Amazon, I'm obsessed with our seller rating. I check it on a daily basis. It has increased significantly since we started using xSellco Fusion. On eBay, we're on 98.8% positive feedback and we're a Top Rated Seller. We're averaging 4.7 on feedback. All our metrics are very good."
What's in store
Garry is growing the business on all fronts, and both his website and marketplaces are a big part of the company's future plans.
"We will look to grow our new website, which runs on WooCommerce. The key is to have more channels and to keep growing the business and our European presence. We'll differentiate our brands; Candy Junction will be for selling UK sweets online, and we may rebrand our physical store to American Goodies."
Garry is still looking to expand to new countries – and continents – in the future.
"Selling on Amazon Japan is on the to-do list but it's not a priority so it never moves up that list. I would think we might entertain it next year."
"In terms of growing our online business, I think we're still only at the tip of the iceberg."
Advice for online sellers
Garry has a parting piece of advice for online sellers – invest in the future.
"You've got to be forward thinking. You've got to look at what you can do to help scale your business. I think the issue is, when you're growing and when you're small, you don't want to invest in technology, but it's the only way you're going to scale your company. We couldn't be doing what we're doing now if we hadn't invested in solutions like xSellco. Although it's frightening, you've got to keep looking forward, and you've got to be prepared to invest to grow the business."