New Yorker Ed Rosenberg changed the course of his career when he started selling car audio systems on eBay in 2001, after leaving his IT job in Manhattan in the wake of September 11.
When the car audio market became saturated, the budding entrepreneur changed direction again. This time he went for bikers. Not leather clad, fist-fighting Hell's Angels, but another niche market — the mature, affluent bike rider.
Now his business — Shark MotorCycle Audio — is one of the most successful operators in the space. And he's a Top Rated Seller on eBay.
Shark's story
Shark MotorCycle Audio is a private label brand that sells innovative sound systems to motor bike riders or indeed anyone with an outdoor vehicle. It sells a wide range of products from full sound kits to headsets, intercoms and speakers. If it moves, Ed can get it to play music, including everything from a top of the range Ducati to speedboats, wheelchairs and snowboards.
As the US economy went into recession in 2002, Ed started selling 'random stuff' on eBay. He also did a few consulting jobs while growing his online business on the side. He started selling on eBay at a time when 'anybody could give feedback and it didn't have to be tied to a transaction.'
"It was pretty much eBay and a little bit on my own website, but I decided to start selling full time," he said. And then technology ate his lunch. "Originally I was doing car audio, which became a saturated market. Smartphones and the apps pretty much killed the industry, because you have everything on your phone. Who would buy a GPS these days, who would buy a car stereo? There's still a car audio industry but not like it used to be."
Ed needed to find a new business — ''I started thinking I've got to move in a different direction. I started buying motorcycle audio equipment."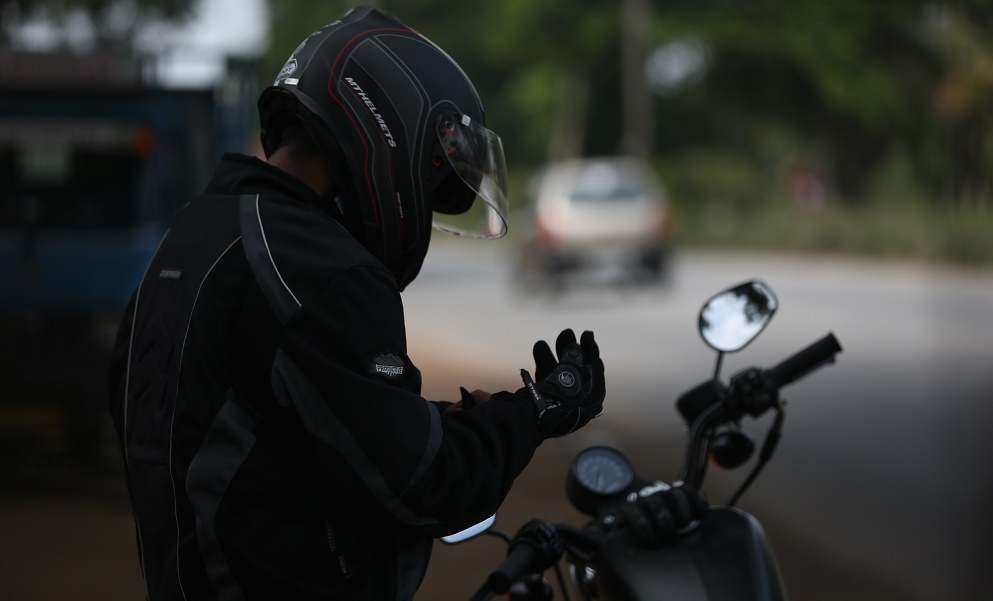 Now Shark Motorcycle Audio is one of the fastest growing players in the market as Ed hits the accelerator. His tens of thousands of customers across several continents are like 'members of the family,' he says, underpinning his sharp focus on customer support. And getting it right.
It's important to get it right and listen to your customers. Especially if they are bikers. "I would say they're 80 percent male. I'm not a biker myself but there's this impression that bikers are a little rough around the edges. It's not totally untrue but there are some incredibly wonderful people."
Going private label
Having a really strong and efficient customer support system in place has really helped Ed build up his private label business. "Private label has developed in the last five years, before people didn't have the same level of support and feel the same level of trust as with a named brand ," he said.
"Today if you want to survive, your reputation is really all that you have."
"Even in a small company like us, people can tell if you're taking care of customers, you can have a private label brand and the customers still feel confident. They want to know that even in six months time if something goes wrong, they'll be taken care of. I don't think people are as obsessed about getting a named brand."
Cruising to more sales with killer customer support
Having a strong customer support tool means that Ed now has the ability to expand seamlessly.
"eDesk by xSellco gives me the opportunity to grow. You need the capacity to accept more orders. If you can handle the customer service side, you will grow… I've been top-rated on multiple eBay channels since I started with eDesk."
Ed uses xSellco eDesk to deliver highly efficient and cost-effective support to his tens of thousands of customers around the globe – on Amazon, eBay, his BigCommerce-powered website and more.
"eDesk gives you control of your customer service. If you're constantly logging in and out of different Amazon accounts, if you've got a return authorization on Amazon UK and a best offer on eBay.com, it's really a pain. There are a lot of steps."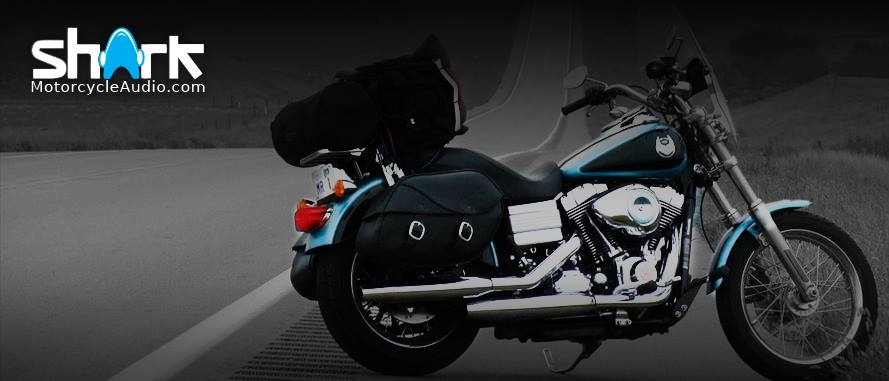 Missing customer queries was a big issue for Shark Motorcycle Audio. Now, Ed says they have now a full view of their customer support process.
"Before, we'd miss a resolution or a best offer on eBay, or a complaint. With eDesk, we never miss anything. What I like best about eDesk is that I automatically know that issues are being followed up, I always know exactly what's happening. I can easily see which support agent is being overwhelmed, and who needs help. I now have more control of the overall business."
"Before, a customer agent might fumble an issue for whatever reason, and the customer go on Facebook to complain. Now if it hits the fan, I can resolve the issue before it spirals out of control. An issue will never spiral out of control too far because I see it in advance in eDesk. You're not limited by the amount of emails, and you know exactly how your agents are taking care of individual issues. I have the overview and can see if we're behind or not. If someone is overloaded you can jump in and take care of it yourself or assign it to somebody else."
As a father of six, Ed also values his down time. "One feature I love is the order reply SmartTag for replying on weekends, because we don't always have someone who can answer within 24-hours. It's a great feature."
By taking the pain out of customer support, eDesk by xSellco enables entrepreneurs like Ed to focus on growing their businesses online.
Ed Rosenberg is founder and CEO of Shark Motorcycle Audio and a seller advocate who runs Group Source a forum on Telegram to give sellers a group voice and solve issues collectively.