Seasonal Surge of Customer Support Queries is coming
It's the holiday season! People are spending, your profit margins are bursting at the seams, business is booming. What could go wrong? That is until orders come streaming in and, while you are dispatching your products, more orders are piling up and your customers support queries are pilling up! It's not just the volume, your customers are contacting you across multiple channels; on Live Chat on your webstore, on each and every marketplace you sell on, and on all your social media channels. The seasonal shopper is an impatient shopper, and the longer they wait for your response, the more anxious they become.
Luckily you planned ahead and prepared your support team for the seasonal surge of customer support queries. Otherwise you could have run the risk of destroying your brand reputation and seller ratings all in a matter of days, with all that good work you did for the past year laid to waste.
The potential risks to your business are imminent if you fail to provide great customer support. You could lose valuable existing customers, your seller ratings could plummet, and 2017 could be a no-show for any new customers based on declining metrics.
However, if you haven't yet prepared yourself for the high volume of customer support queries, there's still time to let me guide you to the finish line. It's an exciting time of year, so let's get pumped and get our ducks in a row for the peak season of selling online.
Eyes on the Prize: Spot the Opportunities
Don't be short-sighted – think long term and consider the effects that a negative experience might have on your business. Take a word of caution from Parature research, where 65 percent of customers said they would cut ties with a brand over one isolated negative customer support experience. Don't lose your customers over a moment of shopping madness.
Let's focus on the big picture by reviewing the details that are not only essential to your success on Black Friday and during the Holiday season, but that are crucial to your continual success in the aftermath. This is the pivotal moment where you can impress new customers and win their loyalty for return purchases in the future. Loyal customers are worth ten times more than their first purchase – it's worth captivating them while the iron is hot.
Recognize the value of a returning customer – they account for one third of all online shoppers. A study by RJ Metrics revealed that the top ten percent of eCommerce customers, spend three times more than once-off shoppers. Imagine how many sales could be in your pipeline in 2017 if you managed to bring cheer to each of your new and existing customers over the holiday period.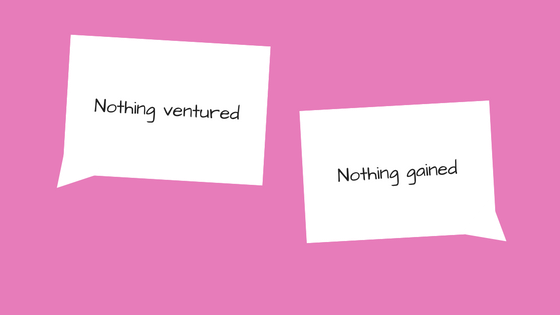 Be brave, invest time in proper planning and make your customers smile.
Your customers are in a hurry, they're anxious. Over the holidays, they might need to make someone else smile with your product, so be sure to make the experience easy for them. Follow these guidelines that will help you to make your new customers happy this holiday season so that you can maintain and nurture them for future sales.
Before: Overcome the potential perils
There are many threats to your brand reputation and seller ratings during the holiday hustle. Since you predict a busy schedule, why not plan ahead and create a great experience for customers old and new.
Manage volume and increase response speed
Get your customer support team ready for a high volume of queries. Avoid overwhelming your team and cluttering your inbox with disappointed customers. Over the holidays, customers won't forgive mistakes easily. If you let your customers down now, you may never have the chance to make up for the mistake.
Each and every email interaction holds great value to your business. With a great experience, you could have a loyal customer for life, with a negative interaction, they are twice as likely to share their negative feedback with a wide network of potential customers.
Method 1: Predict the Busiest Shopping Times
xSellco researched the busiest shopping times from Black Friday in 2015. Our findings revealed that on a global scale, on Amazon marketplaces, sales increased by 320 percent on Black Friday between 9am and 12pm. Over the weekend sales rose by 50 percent compared to an average weekend. On Cyber Monday shoppers hastened to the starting line – sales peaked from 9am to 12pm and many last-minute impulse shoppers raced to the finish line with sales peaking between 7pm and 9pm.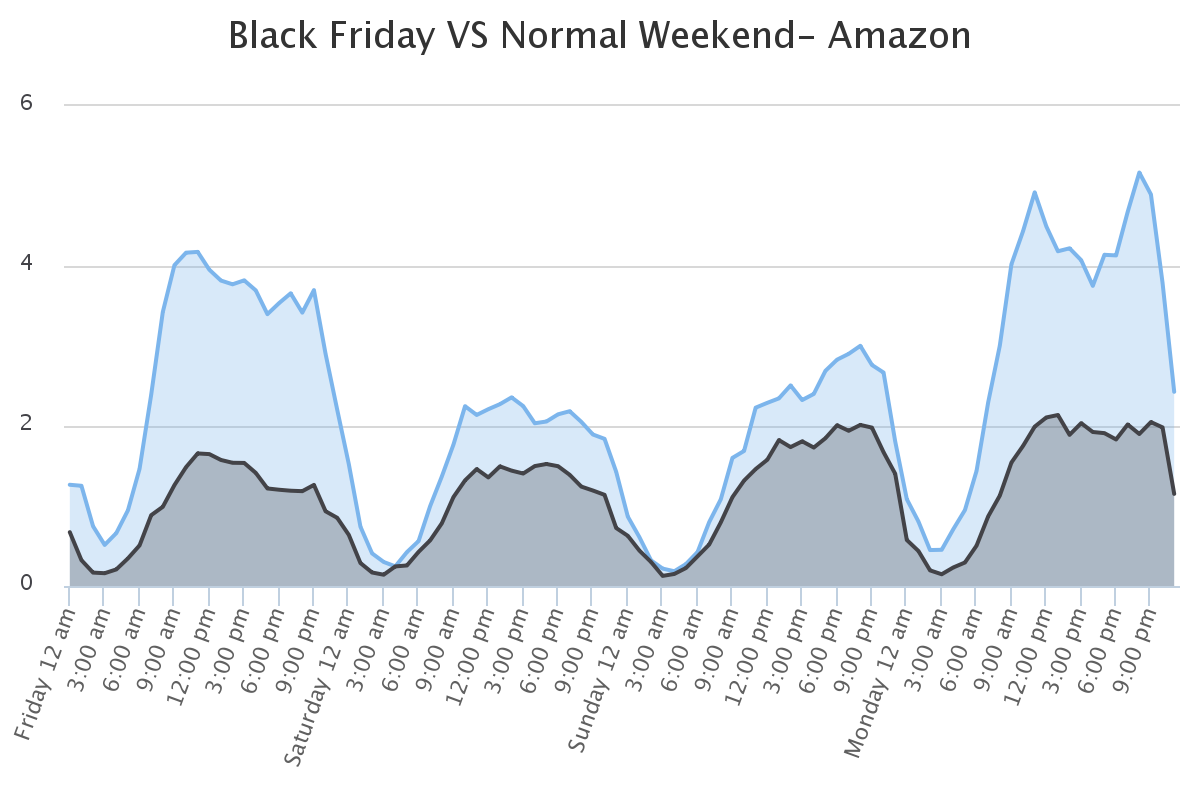 The Reports dashboard in xSellco Fusion, the eCommerce support help desk, monitors online sellers' busiest times, not just for the holidays, but all year round. The graph will show you how your support team is performing and where they need more help.
View message volumes by the hour and analyze the busiest times of day for support requests. You can also see where they are contacting you more often. Use this insight to help you identify the speed in which you need to respond. For example, 74 percent of customers who contact you on social media expect a response within the hour, but if you are adhering to Amazon marketplace SLAs, Fusion's countdown timer will alert you when you are nearing the deadline for perfect response rate metrics.
The reports feature removes the guesswork from allocating your support team resources, by having a full view of where and when your customers are likely to contact you. Both you and your agents will be empowered to combat the busiest times, keep on top of volume and create a smart workflow for the most active support times.

Method 2: Automation
One of the most efficient ways to handle volume and speed up your response times is by automating responses to your most common support queries.
You can automate responses to common queries, by using an efficiency tool, like eDesk by xSellco's Templates and SmartTags to speed up your response times by almost 50 percent. The benefit of using Templates is that you only need to write it once so that you don't have to write it a thousand times. When you have an abundance of common support queries, you can choose from an extensive list of pre-defined templates, or craft your own. Use your templates to automate responses to specific customer support queries, or to speed up individual messages.
SmartTags are a nifty feature that will allow you to immediately add personalized customer and order details, by simply entering a hashtag, followed by the information you wish to include in the message, such as customer name, order details, tracking and so on.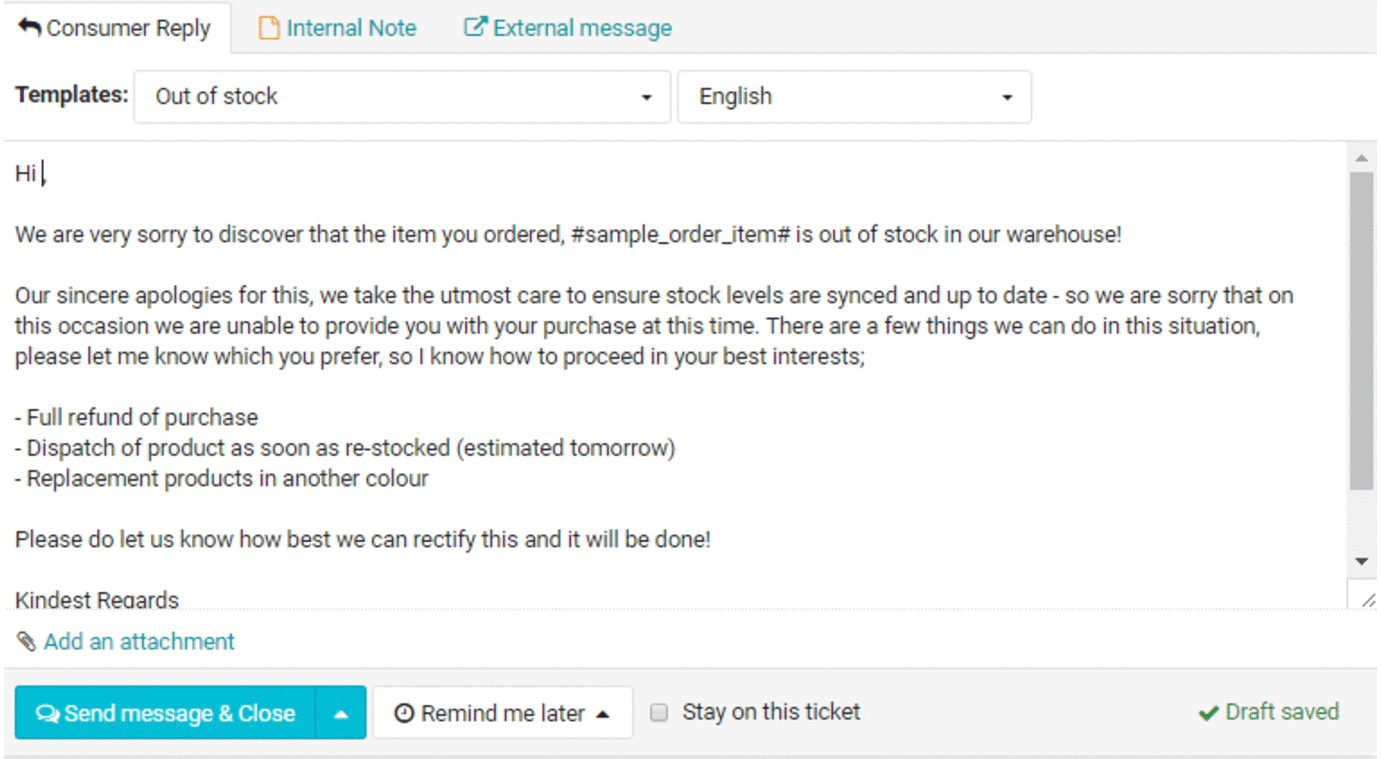 Suggested templates that you might want to prepare over the holiday season:
Delivery Query: My item is late
Thank You: Automated thanks for buying! Special offer to avail of our website discount in the New Year (encourage repeat sales)
Delivery Query: What is the latest order date for on-time delivery?
Out of office: Office hours over the holidays, told with some holiday cheer!
Returns Query: How long do i have before I need to return my item?
Method 3: Centralize your support queries
eDesk by xSellco, is an eCommerce help desk that has been tailored specifically to the needs of online sellers. Fusion integrates with all your marketplaces, webstore and social channels so that all your messages are centralized in one single dashboard. By avoiding multiple logins to multiple channels and inventory systems, xSellco Fusion cuts your response times in half, simply by having your customer queries all in one place; each message containing order, customer and shipping details.
During: Make Your Customers Smile
Bring that holiday cheer to your customers' lives by adding one more smile to their face. Go the extra mile and reap the rewards of your customer loyalty in 2017 and beyond.
When you create a positive experience people will get behind your brand.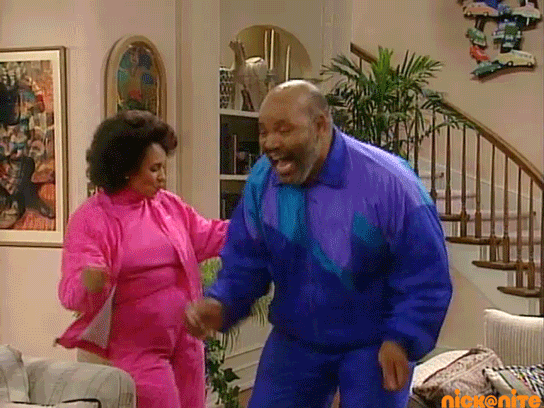 1. Personalize your responses to customer support queries with a great customer experience
Personalized emails deliver six times more transaction rates than generic communication. Gain customer loyalty by offering a great experience to your customer. Unfortunately, 70 percent of brands are failing to send personalized emails. Here lies the opportunity to get ahead of your competitors and give your customers what they want this holiday season.
Show that you recognize your customer as an individual. Ensure that you have all their customer order information and interaction history at hand so that you can quickly identify and resolve their issue. Your customer will appreciate a speedy resolution.
Humanize your response and refer to the customer by name, replying with your own name. The customer wants to identify with another human being rather than a faceless company, especially if they are anxious about their order.
When selling on international marketplaces, include localized information that they will recognize in your response, such as measurements, language, currency, delivery and local returns.
xSellco Fusion SmartTags can automate personalized information such as the customer's name, order information, localized information, product details and any elements required to suit the needs of your customer interactions. These tags empower support teams to provide speedy and effective responses. The sooner you can resolve the issue, the happier the customer will be.
2. Be transparent on your delivery and returns policy
Anticipate your customer needs before they need to contact you. With the holiday season comes the impulse buyer. At this time of year, consumers tend to panic buy with the fear of missing out. As a result, online sellers are vulnerable to a large volume of returns and queries. To reduce the number of queries, ensure that your returns policy is clearly visible on your eCommerce store. Last year it was estimated that $20 billion worth of merchandise purchased online in November and December would be returned, according to research from Customer Growth Partners. The returns policy should be clearly defined, easy to understand and accessed with minimal effort. Delivery times and customer support office hours must also be in plain sight. Another useful tip is to include instructional guides on how to use the product – this will not only reduce product queries but it will delight your customers with the freedom of knowledge. Give your customers the independence to self serve.
3. Holiday etiquette dos and don'ts
In order to recognize the etiquette for greeting your customers over the holiday season, it is important to identify that there are many other holidays celebrated in December, other than Christmas, including Hannukah and Kwanzaa. Don't alienate your customers with assumptions of the holiday they might be celebrating – it is important that you get to know your customer and show them that you recognize them as an individual.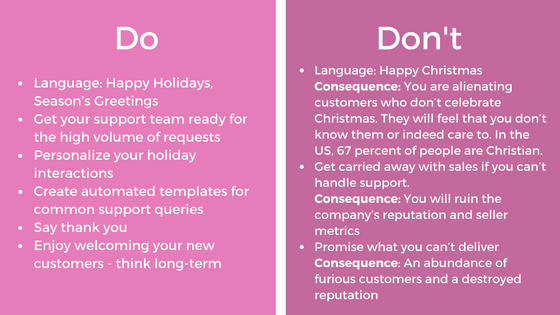 After: Feedback for the Future
Don't let bad planning spoil your feedback score. Use this time as an opportunity to win new customers and retain them for the new year and beyond.
Every online seller is excited about their bulging profit margins this holiday season, but those sales won't last forever if you don't take care of your customers. Before you make those valuable sales, ensure that you have the plan and the personality required to transform once-off holiday shoppers into life-long customers.
---
Prepare for the Seasonal Surge of Customer Support Queries
---