Collaboration is key to solving problems quickly, so we streamline your support queue with the option to assign tickets or tag teammates to ask for help.
Now we're making it even easier to manage your customer support with the introduction of @mentions, a new feature that's available with all Helpdesk plans.
Here's how it works: To add an agent to a ticket, type "@" followed by their name or choose from the dropdown list of usernames that pops up. Once selected, a checkmark will then appear beside that agent's name in the list.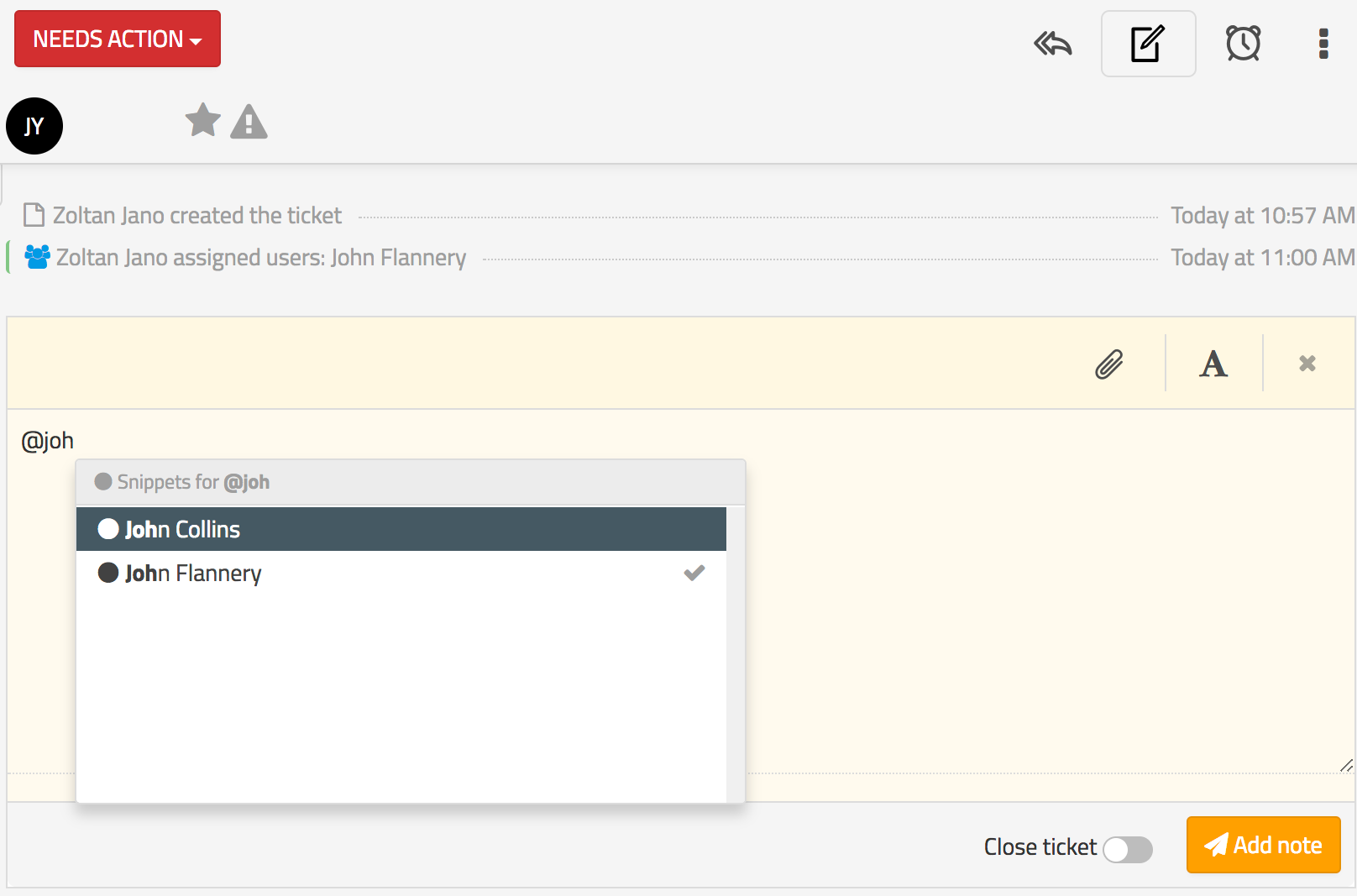 They will also receive a pop-up notification in their dashboard as well as an email to let them know they were mentioned, while the ticket will be added to their queue.
Similarly, if you want to ask one or more teammates for help with a particular ticket, you can @mention their names in an internal note.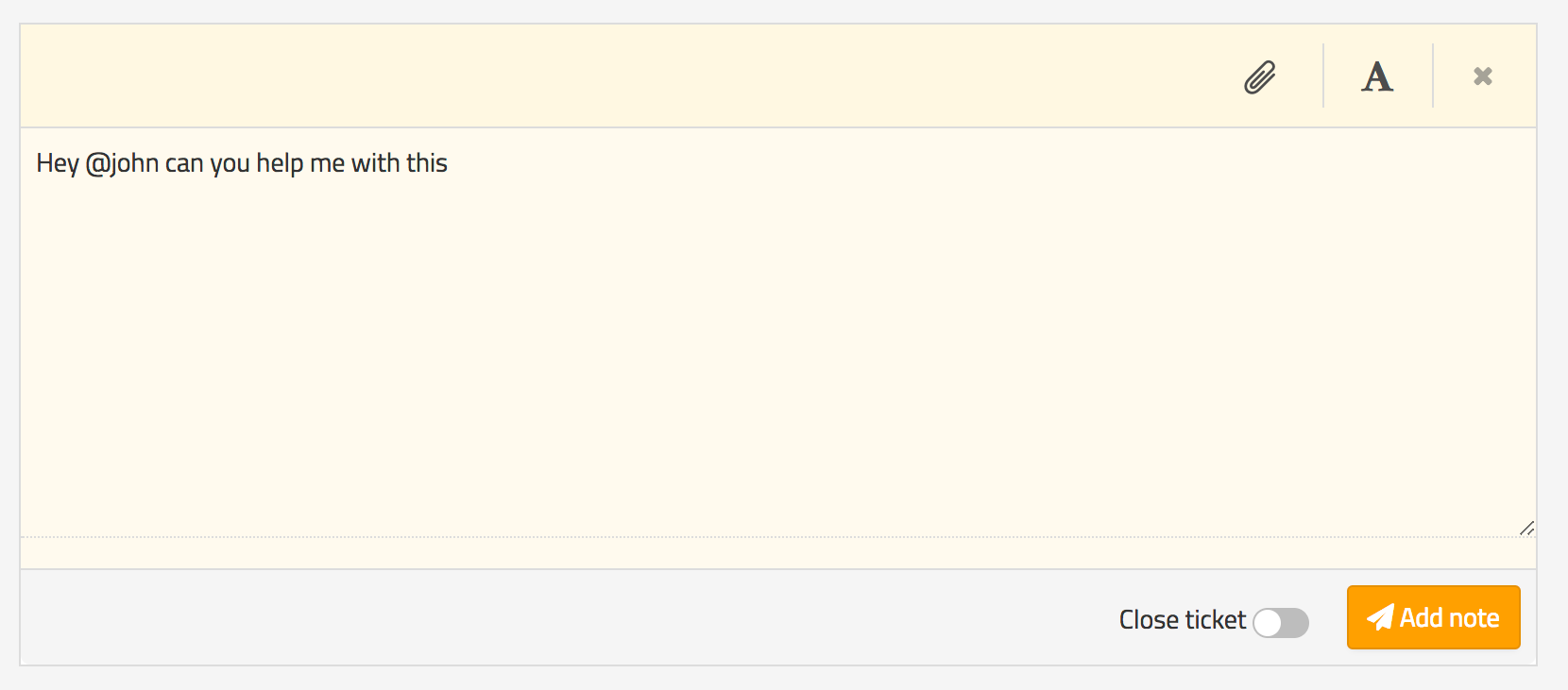 ---
Support better with a collaborative workflow
Sign up for a 14-day trial today. No credit card needed.
---
Read more from xSellco