Great customer support is the lifeblood of every ecommerce business. Whichever platform you sell on, whatever sector you serve, competition is fierce and five-star ratings and positive reviews are the gold-dust that transform a promising business into a booming one.
But many sellers labor under the misapprehension that offering comprehensive eCommerce customer service is a costly, time-consuming exercise. While it's true that investing in customer service skills is a vital resource for successful business, it doesn't need to be a drain. With the very best seller software, any eCommerce business can excel.
We've put together our top eight tips for crafting a best-in-class customer experience, including the functionalities you should be looking for to help you deliver it.
1. Speed. Respond to customer questions quickly and effectively.
Probably the most important factor in online customer service, response speed is critical to create a positive customer experience. Amazon provides 24 hours for a seller to respond to a customer question, and any longer and this will result in a 'late response mark' which negatively affects your Amazon seller metrics.
The best way to provide timely responses is by making sure you're on top of all your customer interactions, which can be easily achieved using helpdesk software. eDesk is specifically designed for eCommerce businesses, so it provides an Amazon SLA countdown timer so you won't forget to respond in time. Its 'magic button' uses Artificial Intelligence to identify common customer queries and suggests a suitable response – enabling you to reply in seconds.
2. Helpful and direct. Give a great customer support experience
The customer ticket email can be a frustrating and impersonal interaction for customers contacting a company to resolve an issue, when it should be an opportunity to reinforce a good buying experience. This isn't helped when your company has to respond to customers using different query formats, depending on the sales channel. Marketplaces like Ebay direct your customer through their own resolution center, while other customer service tools lock you into a '##- Please type your reply above this line -##' format that both confuses the customer and ruins your carefully-crafted customer experience thus far.
By centralizing all your customer support information, from order to query, in a single place you avoid the need for complicated, confusing emails and forms. Our helpdesk software consolidates customer queries from every platform – sales channels, social and email – into a single, shared dashboard so all the order information is at your fingertips. Better still, agents can choose from a range of customer support templates that let them answer questions in moments. No more demanding order numbers from customers, no more impersonal emails, no more waiting – ticket closed.
3. Sell internationally. Automatically translate your customer service into any language
Becoming a global eCommerce business has never been easier. There is a huge range of marketplaces to choose from. Whether you use sites with a global reach such as Amazon or Ebay, or partner with leading local channel partners like Cdiscount, Rakuten or Alibaba, it's possible to set up in the morning and start attracting customers that same day.
But while setting up can be straightforward, getting involved in international customer service management can be a challenge as buyers inevitably want to send a query – and have it answered – in their own language. Not having an agent who speaks that language is no excuse for a delayed response.
Auto-translation helpdesk features are an essential part of delivering excellent customer service for a company that wants to sell worldwide. It helps you respond to international queries quickly and increase global sales without having to hire multilingual agents.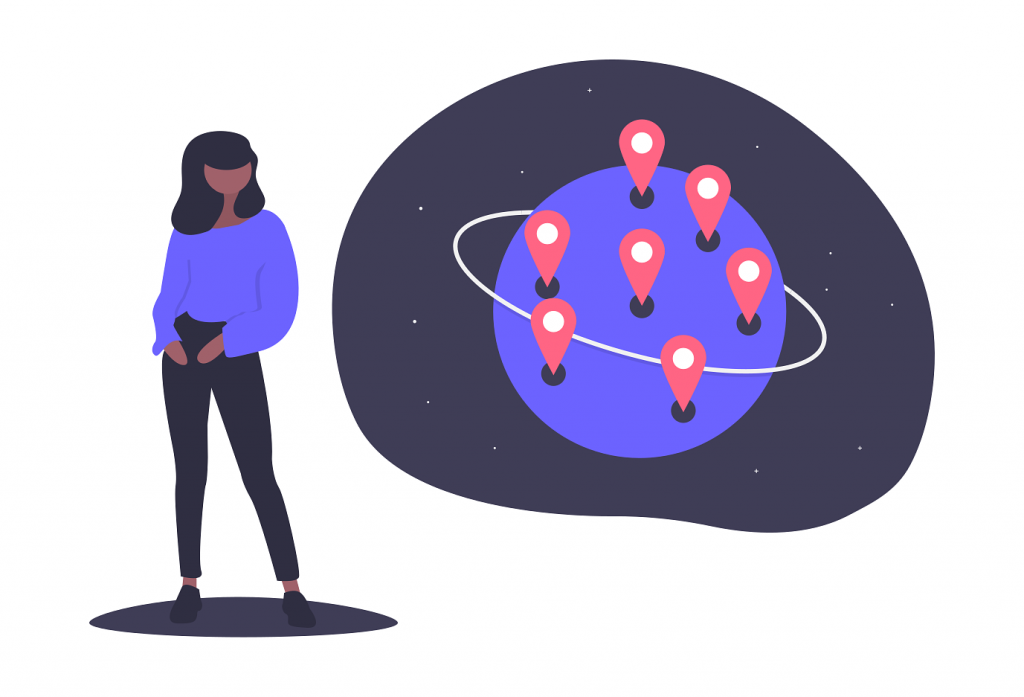 4. Customer service management. Getting the right ticket to the right agent
Two things matter most when you're trying to deliver high quality customer service: Speed and accuracy. Research suggests 71% of ecommerce customers want help either immediately or within five minutes. A great online customer experience for 82% of consumers means getting their issue resolved quickly, while 56% want it resolved in a single interaction. Achieving this means getting the right ticket to the right agent so they can get it right first time.
Team collaboration is key to getting a ticket to agents with the right customer service skills for the job. eDesk makes it easy to allocate and order queries automatically to the agents best suited to solving certain issues. Agents can also quickly share information and advice so they have the full picture before reverting back to the customer. Workloads are shared, more queries are resolved first time and a positive customer service experience is guaranteed.
5. Customer support analytics. Monitor and improve your customer service experience
With so much more potential revenue at stake, it's vital you constantly monitor and measure your customer service performance. By analyzing the trends in your customer support queries, you can identify areas in the business or within customer service management itself that can be boosted. eDesk automatically tracks data such as peak support times so you can resource your team better. It tracks ticket volume to help you understand if a particular query keeps coming up. eDesk will also monitor response times so you can help agents make the most of its automated tools to get responses out in that magic five-minute window (see above).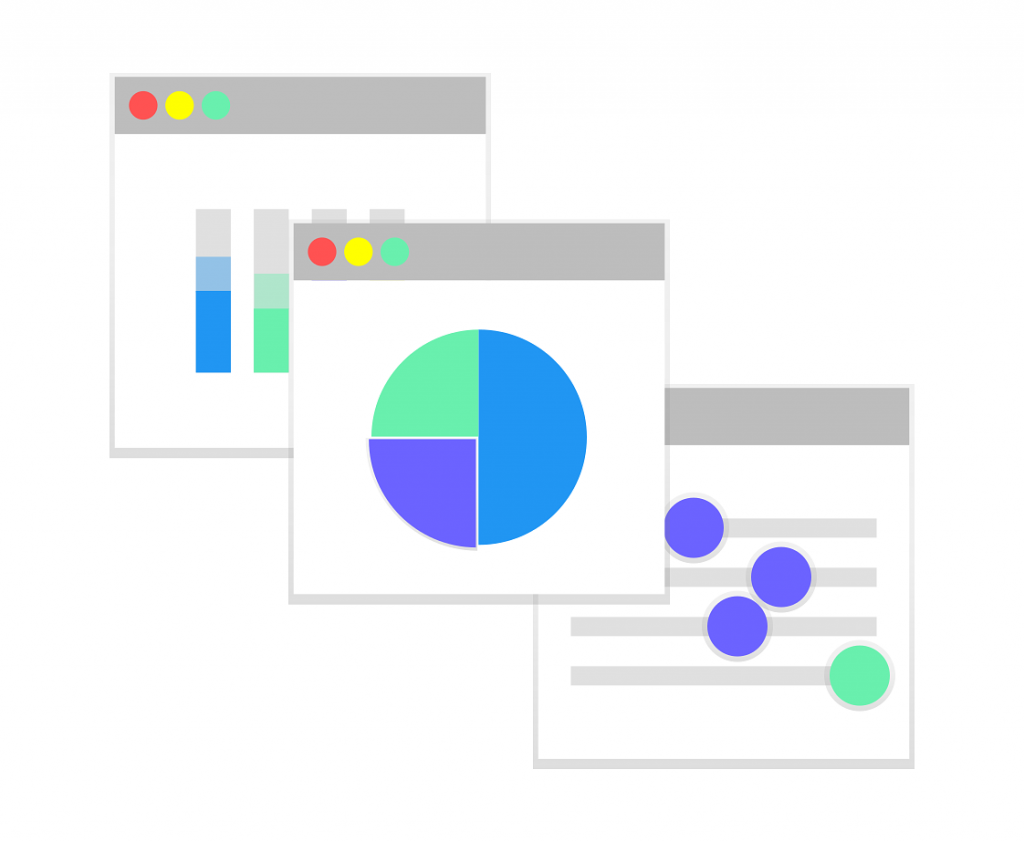 6. Difficult customers. Turn a negative experience into a positive
Difficult customers are always a challenge and there are all sorts of things that can cause a bad customer experience. It could just be a slow-loading website (Google claims 53% of customers abandon a mobile ecommerce site if it takes more than three seconds to load) or missed deliveries and products broken in transit or missing parts. When complaints come, the customer service experience is your secret weapon in dealing with these difficult customers.
Take Comcast as an example of turning a difficult customer around. A customer had an issue with their router and took to Twitter: "Seriously, @Comcast, why must my wireless signal go out intermittently for hours/days every couple of weeks? I am so over this. #evil." An agent with the appropriate knowledge responds rapidly with pertinent questions and a solution already in mind.
When a customer has a bad experience, you need to be able to hit the ground running. Helping a difficult customer means responding quickly, with the right information to hand. They need to know they're not being passed from pillar to post. Allocating them a dedicated agent adds to the sense that they're being looked after. But, you don't need to be an organisation the size of Comcast to do it. eDesk brings together all the information in an instant, gets the right person on the job, prioritizes their support and even suggests pre-filled templates to get appropriate responses out in double quick time.
7. Feedback. Converting great customer service experience into a 5 star review
Customer feedback is gold dust for an ecommerce business wanting to stand out from the competition. How many and how good your reviews are is one of the most important factors in Amazon's Buy Box ranking algorithm. It will even give a higher rank to a product priced more expensively than a competitor, if its number and quality of reviews is better. Similarly, encouraging customers to use Google Reviews to enhance your search listing can improve your ranking on the site. Ebay is another that will boost your ranking based on positive feedback. The simple fact is – businesses with more customer reviews are seen as more credible, both by algorithms and real, live customers.
Get more reviews by using your customer service tools or feedback software to encourage buyers to post them on Amazon, Ebay, Trustpilot or Google reviews. Find out more here.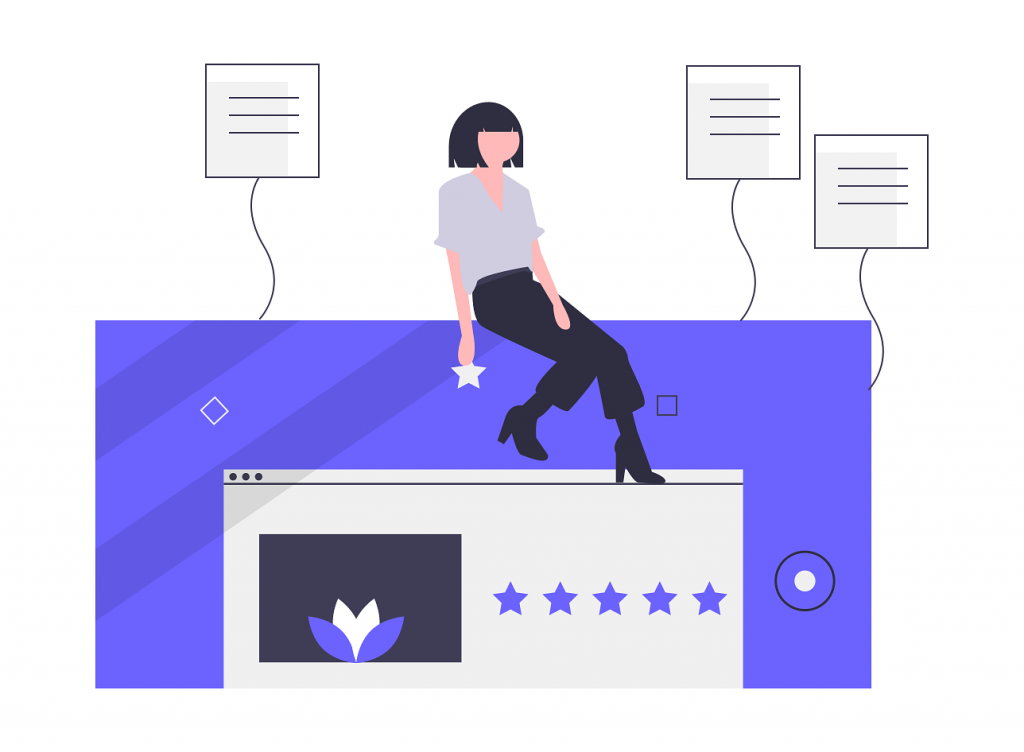 8. Responding to positive reviews. Double down on excellent customer service
Most ecommerce business owners should now know the value of responding to negative or even neutral reviews. Aside from a way of managing difficult customers (above) it is a chance for you to discuss why something went wrong, as well as explain how you've fixed it. But why respond to positive reviews?
As with encouraging customers to leave feedback in the first place, increasing the amount of positive interaction you have with your buyers helps the algorithms improve your ranking and visibility on marketplaces such as Amazon, Google and Ebay. Most allow for positive feedback replies for this reason (although, interestingly, Etsy does not – but you can still send your buyer an email).
But replying to feedback also has a deeper purpose. Ever heard the saying that it's cheaper to keep a customer than find a new one? Well, depending on who you believe, it's reportedly five to 25 times more expensive to sell to a new customer than an existing one. This may or may not be correct but loyal customers are still an important part of your customer base.
Replying to customers who have taken time to positively review your business makes them feel good about their review – and about your business – and that's more likely to keep them coming back. And those new customers? They are going to see that interaction (if you reply via the website or marketplace) and will have even more reason to shop with you.
Even with help desk software such as eDesk, replying to every single review would take more time and energy than most businesses can muster. But using its performance insights and centralized customer dashboard you can select out the highest priority customer segments to target for personalized responses. You can even create customer review templates for responding to feedback that the system will automatically personalize, driving an even better customer experience.
Equipping your customer support team with the right skills for customer service and the tools to help them deliver it is one of the most important investments you can ever make. But it doesn't have to be the most costly. By right-sizing your team and making the most of help desk software, your eCommerce business has the potential to deliver excellent customer service at the right time, every time.
Try a better way to support your customers. Sign up for a 14-day trial today. No credit card needed.