If you're a B2B Amazon seller who's yet to discover the benefits of using the Amazon Business platform -a separate but linked arm of the ever-popular eCommerce giant – you could be missing out on a huge cohort of potential customers.
Read on to discover how the Amazon business platform works and how you can ensure items listed on the platform achieve the best results possible.
What is Amazon Business?
Amazon Business is a worldwide eCommerce marketplace offering a range of unique benefits and solutions exclusively for business buyers and sellers.
Launched in Spring 2015 in the US, the platform is a separate yet linked arm of Amazon that combines the consumer site's well-established and highly effective customer experience with a service tailored for B2B transactions.
Advantages for sellers using the platform include; the capacity to reach a huge new audience entirely made up of business customers, the ability to tailor business offers to this audience in order to increase sales conversion, lower fees on high volume transactions, automatic VAT invoicing and the ability to add PO numbers to orders.
Joining the Amazon Business Program does not incur any additional fees and can be used in conjunction with 'Fulfillment by Amazon', the site's dropshipping program.
How can Amazon Business help me gain exposure for my listings?
According to Amazon, over half of Britain's biggest listed companies rely on the site for their everyday supplies.
Amazon Business is currently projected to make $10 billion in global annual sales, offering over 250 million products for business needs – from laptops to printer paper, from toner to tea and coffee. As a B2B seller, it makes sense to take advantage of a growing platform of this size and scope, especially as there are no additional fees to pay for the privilege.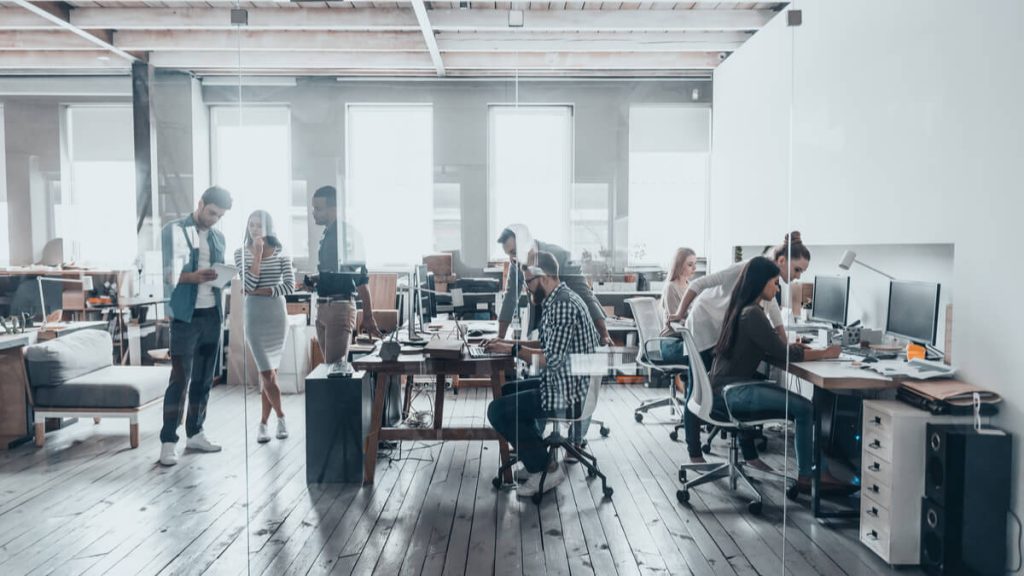 What B2B features does Amazon business offer?
Amazon reportedly spends more than $13 billion per year on research and development, a fact that's evident through the platform's compelling user experience which has been honed and perfected over many years to maximize sales.
Amazon Business builds on the success of the company's B2C platform, with unique B2B features including bulk buying discounts, business pricing, integration with procurement software and tax-exempt purchasing.
Can I use Amazon Business with the Fulfilled by Amazon (FBA) program?
If you choose, Amazon can manage your Amazon Business sales using its dropshipping program, Fulfillment by Amazon. This process involves shipping your products directly to an Amazon warehouse where these are stored and, when sold, picked, packed and shipped by Amazon. In addition, the company handles many aspects of customer service, including refunds and returns.
This practice saves sellers the cost of warehousing a large inventory and relieves them of the time-consuming order fulfillment process though it's worth noting that Amazon business reserves equal 'Buy Box' space for orders fulfilled by their dropshipping program and orders handled directly by sellers.
For buyers using Amazon business, the benefits are many. It's possible to set up a multi-user account to give your whole team purchasing power but restrictions can also be set on which products can be bought at what prices, giving you total control of the purchasing process. Buyers can also enjoy great discounts on multiple purchases along with accessing other key benefits like payment by invoice, PO ordering and pallet delivery.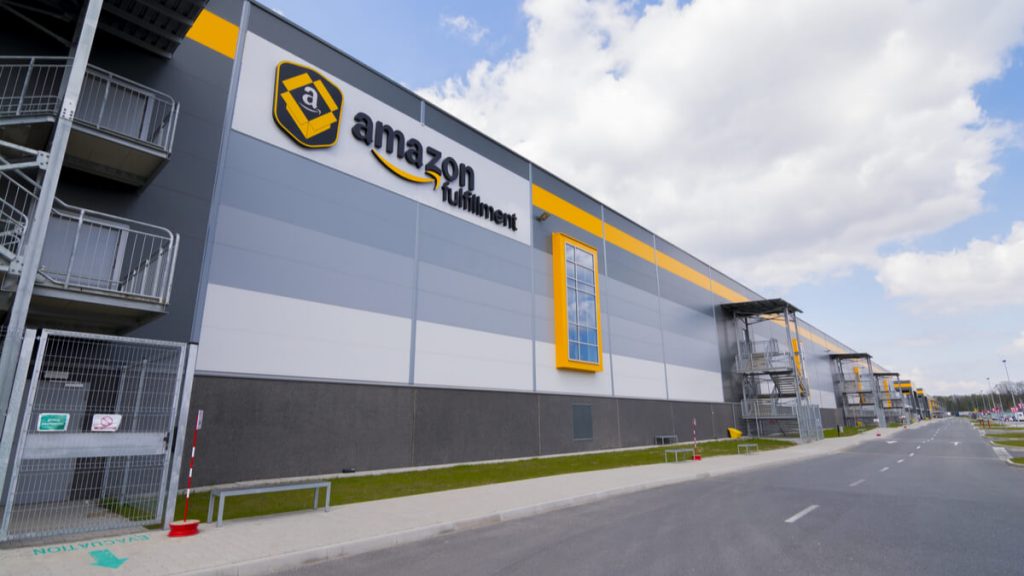 How big is Amazon business?
Amazon Business was launched in April 2015 in the US and, in 2018, surpassed $10 billion in sales worldwide.
Amazon's figures now reveal how a growing number of companies of all sizes operating in the UK, including 16 of the 20 largest universities, are turning Amazon for convenience and management of their everyday spending on supplies and logistics.
Over 50 per cent of FTSE 100 companies are now customers of Amazon Business and the platform is active in both the UK and the US along with Germany, France, Italy, Spain, Japan and India. In 2018, the marketplace achieved over $10 billion in annual sales.
How can the Buy Box be won through Amazon Business?
Like the Amazon consumer marketplace, the Amazon Business platform allocates 'Buy Box' space to sellers based on an unknown but all-important algorithm.
The Amazon Buy Box is the white box on the right hand side of the customer search results page where shoppers on the consumer site can click 'Add to Cart' or Buy Now' for their item selection. It's also the prime retail space where most transactions on Amazon occur – if you're the seller represented in the Buy Box, your product is the one that usually gets added to the shoppers cart, or the product he or she purchases straight away.
Unlike on the consumer platform, the Amazon business site does not have a one-click 'Buy Now' purchase option for items in the Buy Box. Instead, buyers must add items to their shopping cart before advancing through the site's checkout procedure. This decision is most likely due to the fact that the vast majority of customers using the Business platform will be bulk buying multiple items rather than buyers on the consumer site who are much more likely to be purchasing products individually.
How can I secure the Buy Box on Amazon's Business site?
Just like the consumer Buy Box, the algorithm that Amazon uses to award sellers this space on the Business platform remains undisclosed.
Careful scrutiny of price points for matching business marketplace and consumer marketplace items show us that landed pricing plays a more important role in rewarding the Buy Box in the business marketplace than the consumer site (where variables such as whether the order is Fulfilled by Amazon or by the Merchant are given a higher weighting).
This means that if you can consistently out-price the competition, you stand a much better chance of winning the Buy Box on the business site – a time-consuming manual process that can more easily be managed through the use of repricing software that automatically adjusts your item prices in accordance to changes in the prices of Amazon and other independent sellers to help you stay competitive.
Many sellers currently list identical items on both the consumer and business platforms and, though a range of repricing software options are currently available on the Amazon Consumer site, changing prices across both the Consumer and Business marketplaces is often done manually – meaning sellers often miss out on Buy Box space.
Repricer.com is currently the only repricing software able to automatically adjust prices across both Amazon platforms and has the ability to define a small variation in the pricing between both platforms that can be the difference between being in or near the Buy Box in the consumer marketplace and outright winning the Buy Box on the business marketplace.
The absence of the 'Buy Now' button on the Business marketplace also shows the importance that buying in quantity has. The Business Repricer's Quantity Rule takes advantage of this by allowing users the ability to set specific discounts for various quantities.
The ability of Repricer.com to push price changes across from the consumer to the business sites is currently something that no other software can offer and, while most sellers are active on both platforms, virtually no business repricing is taking place.
Win the Amazon Buy Box and sell more. Sign up for a 14-day trial today. No credit card needed.