It's been over two years since Amazon launched in Australia and the e-commerce giant is on track to smash the competition.
Amazon.com.au went live on Dec. 4, 2017, boasting more than 2,000 third-party sellers within 24 hours, according to business intelligence firm Marketplace Pulse. A month later that number had grown to over 5,000, with an average of 55 new sellers joining every day.
Amazon Australia's growth really took off in the following year, with revenue of $292,3 million in 2018, up from $17.3 million the year before! That's a staggering 1500% increase!
Amazon Australia by the numbers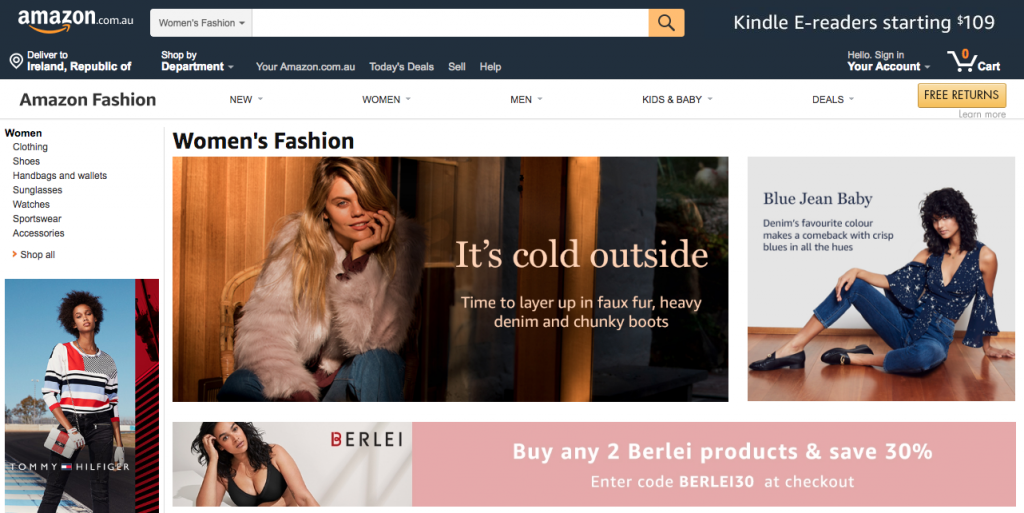 Today, nearly 14,000 sellers have products listed for sale, but it seems that Australian consumers are losing interest in the online store.
While the site attracted 14.3 million visitors in December, based on SimilarWeb data, monthly traffic dropped to 10 million in April. By comparison, eBay Australia, the market leader down under, had 75.7 million visitors that month.
In addition, despite the average seller having eight products listed for sale, only 4,359 of them have received at least one feedback review since the site's launch, with only 2,497 receiving one in a month, which gives a rough indication of the number of active sellers.
In a bid to attract more merchants and buyers alike, the marketplace introduced Fulfillment by Amazon (FBA) in late February.
The service offers traders the opportunity to ship their products to the company's fulfillment center in Melbourne and pay Amazon to store, pick, pack and deliver customers' orders directly as well as handle returns. Meanwhile, buyers can avail of fast, free delivery on Amazon-fulfilled orders over AUD$49.
As of May 29, 19 percent of Amazon Australia's top sellers were using FBA, with an average of five products listed.
Prime is on the way—but eBay got there first
When Amazon announced plans to rollout FBA in Australia, it also revealed that its Prime subscription service would launch in mid-2018—likely in time for the e-tailer's annual Prime Day extravaganza, which takes place in early July every year.
Amazon has more than 100 million Prime members globally and the service includes exclusive discounts and free expedited shipping on millions of items, as well as unlimited music and video streaming.
That said, eBay has beaten Amazon to the punch, announcing on May 29 that eBay Plus would launch in Australia in mid-June. The program, only available in Germany right now, will offer Australian shoppers free delivery and returns on millions of items for AUD$49 a year.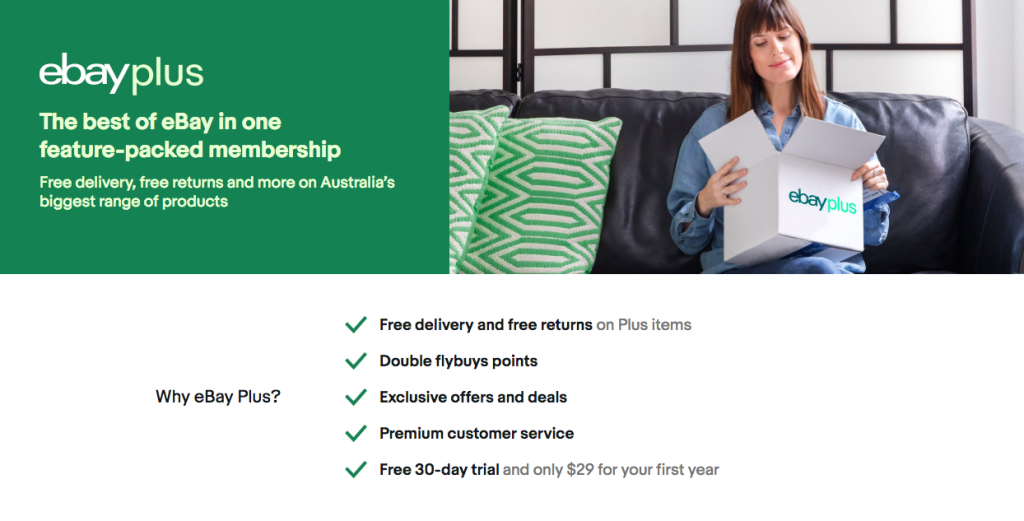 While it doesn't specify exactly how fast shipping will be and won't include any sort of streaming services, it's still a significantly cheaper option than Prime. There's been no word yet as to how much the latter will cost Australian consumers, although annual subscriptions are £79 in the UK and USD$119 in the U.S.
EBay Plus members will also get access to special deals and discounts as well as double Flybuy points (Australia's largest loyalty program) on all eBay Plus purchases.
eBay Australia sellers banned from using FBA
EBay is loathe to give up its market dominance down under. Not long after Amazon Australia launched FBA, eBay quietly banned its Australian sellers from using the service to fulfill orders.
According to the marketplace's recently revised policy, "You may not use a third-party provider to fulfill eBay orders on your behalf, when the third party is another retailer or marketplace, such as Amazon. This includes third parties that are owned, directly or indirectly, by another retailer or marketplace; and the order is being fulfilled from within Australia."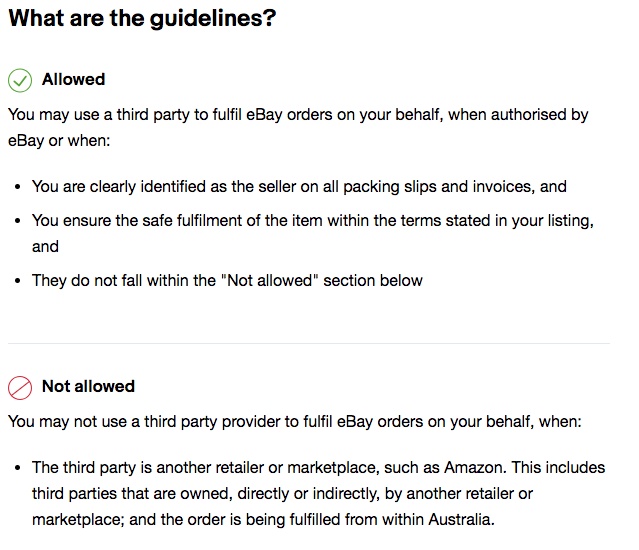 It's worth noting that similar restrictions do not exist on eBay's U.S. or UK sites.
Final thoughts
Despite the slow start, Amazon Australia has nearly tripled in size over the past six months and Marketplace Pulse predicts it will have over 50,000 sellers on board by the end of 2018.
Not to mention, it's Amazon's fastest growing marketplace relative to its size, having added more new sellers than Japan, Mexico, Brazil and China so far this year.
And eBay certainly isn't allowing Amazon's lackluster debut to lure it into a false sense of security, which indicates that it's merely a matter of when, not if, the e-commerce giant will crack the country.
At the end of the day, Australia's e-commerce market is expected to reach nearly USD$12 billion in sales this year and will continue to grow to cross USD$16 billion by 2022. So smart sellers would be wise to enter the market now.
Selling on Amazon Australia will enable you to get a jumpstart on building your reputation and ranking with exceptional customer service and an intelligent feedback strategy before the marketplace inevitably gets more crowded.
---
Improve your ranking on Amazon now
Sign up for a 14-day trial today. No credit card needed