Alibaba and AliExpress are cornering a huge slice of the online B2B and B2C retail markets – but who are they for, how do they work and which platform is best for dropshippers looking for great deals? Read on for our take on the Alibaba vs AliExpress debate and which platform is most useful for dropshippers.
What is Alibaba?
Launched a decade ago, Alibaba is the world's leading B2B platform for wholesale trade, connecting Chinese manufacturers and wholesale suppliers with small to medium businesses across the globe.
Alibaba's history is in helping suppliers reach a global audience for their products and provides buyers, many of whom are operating drop shipping businesses, with a wide range of free tools to assist in finding the products they need quickly and efficiently at rock bottom prices.
There are three main websites under the Alibaba umbrella, English language site alibaba.com, and Chinese language sites taobao.com and tmall.com, each of which has a slightly different function. Across all three platforms, hundreds of millions of products are currently listed in over forty categories that include clothing, consumer electronics and machinery. Buyers from over 90 countries access the site every year.
How does Alibaba work?
As a B2B marketplace, items are sold in bulk on Alibaba.com (unless purchased as samples). As the site is a marketplace for wholesalers rather than a single seller, Alibaba does not own the inventory of the merchandise sold. Instead, the site connects buyers and sellers together (unlike Amazon, which owns inventory and supply chain of its merchandise and sells directly to the customer along with offering a separate drop shipping service called 'Fulfilled by Amazon' or 'FBA.')
Alibaba makes money by taking a commission from each transaction along with charging subscription fees to sellers with storefronts on the site. Sellers are not charged for listing their products, though additional selling features and upgrades are available for a fee.
What is AliExpress?
AliExpress is one of the biggest online marketplaces in the world. Launched in 2010, it enables consumers from around the world to buy directly from manufacturers and distributors in China.
How does AliExpress work?
AliExpress has a history of offering products more cheaply than Amazon and other similar sites as products are made in and shipped direct from China. Shipping from AliExpress is usually very low cost or free, though it's worth nothing that it can take up to a month for items to arrive and that tracking information is not usually provided.
Among the items available on AliExpress, you'll find small, high margin items including men and women's fashion, toys, consumer electronics, hair and beauty products and jewelry (though larger items like furniture and even cars and motorbikes are also on offer.)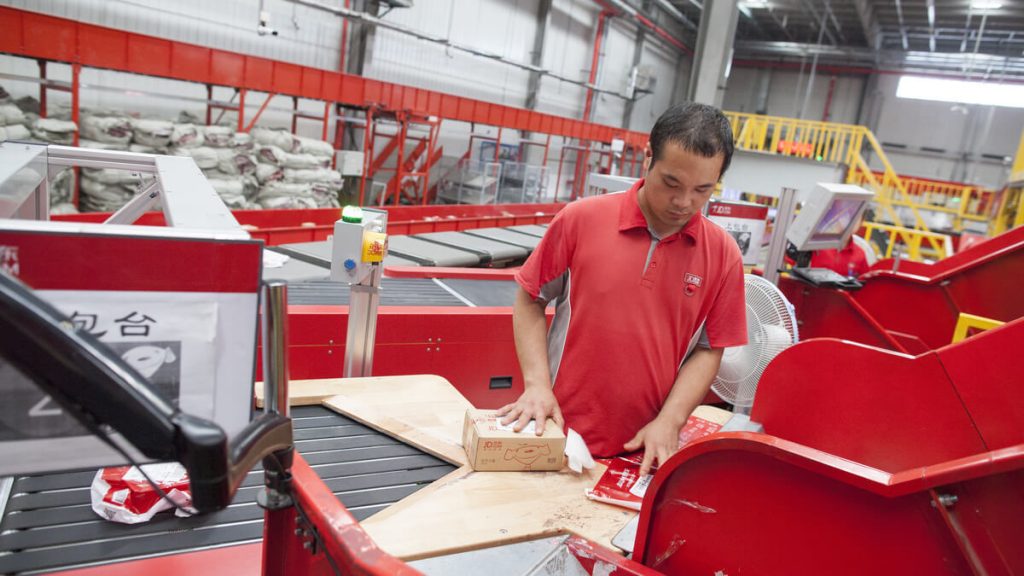 What's the main difference between Alibaba and AliExpress?
The primary difference between Alibaba and AliExpress is that Alibaba is exclusively intended for B2B wholesale transactions direct from manufacturers whereas AliExpress is also open to consumers and sells individual items or product in small numbers.
Are Alibaba and AliExpress owned by the same people?
While the sites have different functions, AliExpress and Alibaba are owned and run by the Alibaba Group and many sellers list items on both platforms.
Can I dropship products on AliExpress?
AliExpress runs a drop shipping program called 'Alidropship,' an automated solution that follows a similar process to the traditional dropshipping model but also includes specialist services and support like software development.
Using AliExpress as a dropshipping provider makes it easy to import low cost, high-margin items to your online store as pricing on Aliexpress is so much cheaper than sites like Amazon and eBay. You won't have to guess about what you're getting as AliExpress provide photos of each item which you can use on your site along with importing descriptions directly from manufacturer, saving time and letting customers know exactly what to expect when they buy an item.
AliExpress doesn't charge any upfront fees to start dropshipping, so you're free to experiment with product choices and prices with minimal risk.
How do I dropship products on AliExpress?
To dropship products using Alidropship on AliExpress, sellers need to have their own storefront set up with a domain name and web hosting provider. A plugin can then be used to start dropshipping on the site quickly and easily – adding products, altering prices, writing and editing descriptions and importing reviews in order to build a solid seller reputation on the platform.
Can I dropship products on Alibaba?
Alibaba can be used to source suppliers (usually located in China) who can provide products wholesale and fulfill orders for your dropshipping business.
The site has removed many of the barriers to entry faced by dropshippers, offering wholesale prices and placing no restrictions on where or how products are sold (buyers are free to list items on Amazon, eBay and their own eCommerce sites, both individually and wholesale to another business buyer).
How do I dropship products on Alibaba?
If you already know your ecommerce niche, simply use the Alibaba search bar to find products before using filters to narrow down results. It's possible to tailor your options to meet individual requirements like price, lead time etc along with whether the supplier is also the manufacturer of the product and the country in which the item is produced (you might wish to consider suppliers in Japan for electrical goods while organic cotton is best sourced from China. Bangladesh or Pakistan, for example.)
Alibaba verify and inspect their suppliers at registration, but this doesn't mean you don't have to conduct due diligence when choosing who to buy from. Take the time to research each supplier you're interested in thoroughly in order to avoid costly and time-consuming errors.
Making purchases from international suppliers with whom you may not share a common language can be challenging and even intimidating at first. Keeping these simple rules in mind when selecting dropshipping suppliers through Alibaba will help protect you from making costly mistakes.
As wholesale suppliers Alibaba offer a bigger discount the more items you purchase at any one time.
Alibaba is not Amazon. You are unlikely to receive a refund or exchange if you're unhappy with the products you buy, so be sure to order a sample item before placing a bulk order and check a seller's credentials wherever possible.
Pricing on Alibaba is negotiable, along with minimum orders and even shipping costs.
Think long term. Suppliers on Alibaba are looking for on-going relationships with buyers so let them know there's potential for a re-order if the price and quality are right, you'll likely be offered a much sweeter deal.
Don't automatically assume you're speaking directly with a supplier. You will often be put in touch with someone – usually with an American sounding name like 'Betty' or 'Steve' – whose job is to take your messages and translate them for factory managers who could be in another part of China. Understand that this contact doesn't have any influence over the cost or quality of your product and will be unlikely to help you if anything goes wrong.
If you're unhappy with any aspect of a transaction or alarm bells ring at any time, just walk away. There are thousands of suppliers to choose from.
Alibaba.com is generally a safe and reputable site, but there will always be bad apples out there, so do your due diligence before any money changes hands and ALWAYS get hold of a sample to check quality before placing a bulk order.
Alibaba vs AliExpress: which site should you use for dropshipping products?
When choosing whether to dropship products from Alibaba or AliExpress, there are several important issues to take into consideration including payment options, false advertising and shipping costs.
Alibaba vs AliExpress: Payment options
As a B2B site, Alibaba offers fewer payment options than consumer site AliExpress.
AliExpress provides immediate payment choices like credit and debit card payments along with a PayPal-like credit or debit service called AliPay whereas Alibaba, which focuses on international wholesale markets, offers payment methods optimized for transferring larger sums of money. The platform supports traditional wire transfers, telegraphic transfers, letters of credit and eChecks, although credit card payment is an option in some cases.
The payment methods available through Alibaba can make life difficult for smaller sellers who need to access funds quickly in order to maintain cash flow. In this case, selling smaller items with higher profit margins individually on AliExpress may be preferable.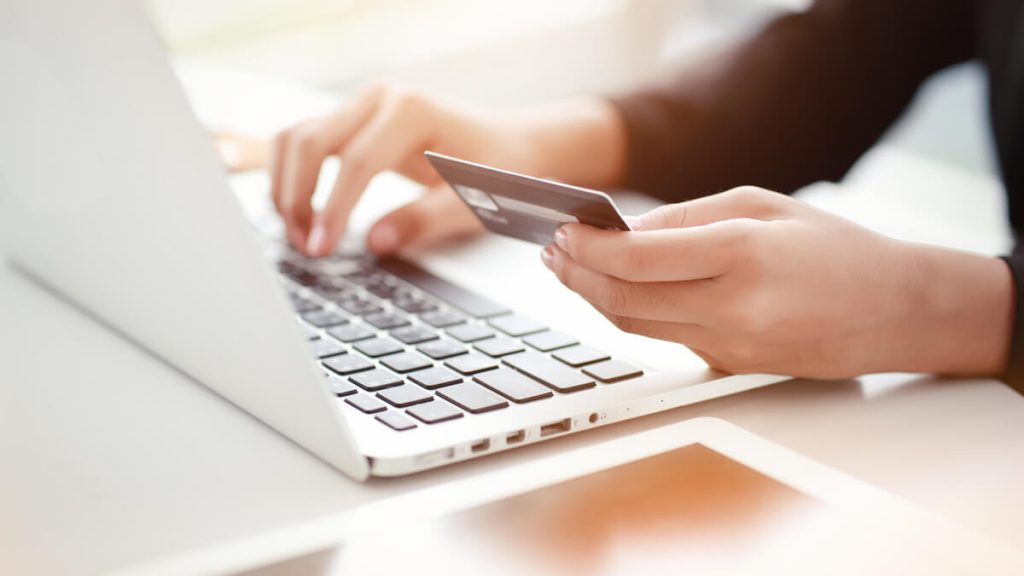 Fakes and false advertising on Alibaba and AliExpress
On occasion, the products sold by suppliers on AliExpress do not match the customer's expectations in terms of size and quality. There is very limited information on how stores on the platform are verified, so if you're thinking of using AliExpress for dropshipping you should always carefully check a seller's feedback rating, examine the product feedback for the specific item you're looking to purchase and read some product reviews to ensure that customers are satisfied with what they receive. It's also a good idea to select sellers that offer AliExpress Buyer Protection in case of order disputes.
Failing to conduct due diligence when sourcing products from AliExpress could result in disappointing your customer base, negatively impacting your eCommerce business in the long term.
In the case of Alibaba.com, it's always prudent to get hold of a sample product before committing to a bulk purchase in order to avoid similar issues.
Long shipping times vs high shipping costs
While many sellers on AliExpress provide free shipping, the turnaround time for receiving an item could be anything from a week to 60 days, as the goods will be travelling from China to reach your customer. Turnaround time is an important factor for customers, so it's important to consider how long delivery times might impact your retail business. Price is never the only consideration for consumers, many of whom are used to same or next day delivery with services like Amazon Prime.
Handling returns and exchanges
As products on AliExpress are made in and shipped from China, it can be a difficult process to ensure an item is returned to the original seller for a refund or exchange.
Sometimes, issues with items are resolved by the seller making a small refund and allowing the customer to keep the product as taking the return would be too costly and time-consuming. Depending on the product, AliExpress may be able to offer a refund if a dispute is filed, but it's important to talk to suppliers about how returns will be handled before deciding who to work with.
For most sellers, AliExpress offers an easier and quicker route to drop shipping success as the site is set up to welcome drop shippers. There are fewer suppliers set up to offer the model via Alibaba, as the site is geared towards B2B wholesale.
Win the Amazon Buy Box and sell more. Sign up for a 14-day trial today. No credit card needed.