Meet the xSellco support team
Meet the xSellco support team; Matt, David, Roisin, Hannah and James. I like to think of our team as superheroes – each one of them has a different power that contributes to the overall success of the company.
Our team plays a key part in running xSellco smoothly; from settling our new customers in with our software products, to resolving technical issues, and answering a range of customer queries. A strong customer support team is an essential ingredient for success.
We're proud of our experts, and we want to help you and your team become support heroes too. Whether you're a one-person wonder managing everything by yourself, or you're managing a team of 100, our support stars have some invaluable insights to share with you.
We already know that customer support is essential to the growth of any business, but did you know that 80% of consumers say they will switch to a different company as a result of poor customer service with only about a 50-50 chance of returning. According to Northbridge Group's State of Customer Service Experience, consistently impressing the customer is the key to brand loyalty.
Let's meet the team, introducing Matt.   
Matt's Top Tip: 
"
As an agent, you are a customer's first impression of the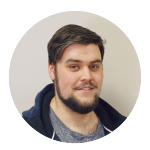 company – that first step to a positive customer experience
".
Why do you think customer support is so important to the success of a company?
Customers are the cornerstone of every business; ensuring that they are happy is key to your company's success. Customer expectations have changed – they want a more personalized support experience and they expect instant engagement no matter where they are. Happy customers will keep coming back, and support has an important part to play in creating customer loyalty.    
I believe that support is a fundamental part of any business as it ensures that your customers' needs are met. It is often the first line of communication between a customer and a company. As an agent you're the customer's first impression of the company – that first step to a positive experience.
Without support, a customer can purchase a product from you and be left in the dark about any potential questions or issues that they might have. This is the case for small scale to large scale sellers, whether you're selling a model plane or selling a suite of software products.
How do you deal with an angry customer?
If I'm talking to a frustrated customer it's good to remember that they're angry for a reason. I always remain calm and listen to their problem. I ask the customer their name (if I don't already have this), and I address them by name. Doing this is a simple way to let the customer know that their problem is important and that it's being taken seriously.
If there is a clear step-by-step guide of what I need to do to resolve an issue, I explain this to the customer so that they know what to expect. I assure them that I will do my best to resolve the problem – now they know that help is on the way. Finally, I ask them if they have anymore feedback, and if there's anything else I can do for them to ensure they leave happy with their experience.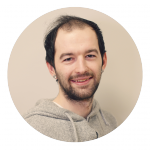 David's Top Tip:
"I enjoy teaching our customers how to use our products to their full potential so that they can get the best results for their business". 
What are some challenges you face when managing international support?
The biggest challenge I face when managing international support queries would have to be scaling global timezones and communicating with customers in their local languages. The Fusion auto-translation tool allows me to communicate with customers in their own language which saves the team a lot of time. It also means that you can expand globally without the added cost of hiring multilingual agents.  
What's your favourite part of dealing with customers?
I love working with customers and getting the opportunity to solve any issues that they might have. I enjoy teaching our customers how to use our products to their full potential so that they can get the best results for their business. When a customer has learnt from me, and is happy with their xSellco experience, I feel satisfied that my job is done.  
Roisin's Top Tip: "Be personal and authentic with your customers. Personalized and instant support is key".
What do you think a customer values the most, and what can you do to provide that value?
Customers want personalized support, they value an agent who understands where they are coming from, someone who is going to resolve their issue effectively. I always try to be personal and authentic with my customers – personalized and instant support is key. Little gestures can go a long way, I make an effort to ask my customers how their day is going and this allows me to engage with them on the same level and build a relationship.   
Making a customer feel that their question is important allows them to feel valued. I really value our customers and love to help them with their issues. I think customers will always know if you're being honest, so if you're doing your best to help, they'll know that you value them. If a customer feels valued then they will feel good about their experience with your company. The chances are that they will become loyal to the brand and recommend it to their friends.  
What advice would you give to a person managing customer support for the first time?
Managing customer support may seem a little daunting at first, but trust me, you'll get there. Be patient with yourself. Set out your customer support objectives so that you can visualize goals for you and your team to achieve.
If you're managing a large support team, or multiple channels, you should try a Help Desk  like Fusion. This will streamline your support queries in one dashboard, giving you a full picture of your customer's experience and providing you with an overview of how your team are performing.   
Predicting what your most common queries are, and creating automated responses or Templates for these, will save you and your support agents a lot of time. You can do this in Fusion. Standardizing responses across your team will ensure that your brand is consistent and that customer queries are being dealt with efficiently.
Hannah's Top Tip: "
Delegating support messages amongst your team is a great way to speed up your average response times".
What would your top tips for customer support in 2017 be?
Support in 2017 has to be faster and better than ever. Customers expect to be instantly connected with an agent when they have a problem, and they want that person to resolve any issues they have quickly.
Delegating support messages amongst your team is a great way to speed up your average response times. One of the benefits to Fusion is that you can assign specific queries to particular agents, and create labels for incoming messages so that you can prioritize the most urgent ones. For example cancellation requests need to be dealt with before the products are shipped and processed.  
What do you think the long-term benefits of efficient support are for a business?
If I can resolve an issue or problem for a customer efficiently then it creates a positive experience, and it leaves the customer with positive memories of you and your company. Not only will this customer return in the future, but there's a good chance they'll recommend you to others.
James's Top Tip: "Happy customers become loyal customers, and that's how a business grows".  
What would you consider to be the most important aspect of your job?
I think teaching new and existing customers about the products is one of the most important aspects of my job. I want customers to be using xSellco products to the best of their ability, and I can help them achieve this. Making sure customers are happy and satisfied is very important to me. Happy customers become loyal customers, and that's how a business grows.  
What makes you love your job?
I learn new things every day in my job, no one day is the same and that can be challenging, but it's also what makes my job interesting. I'm part of a great team here – we're all passionate about helping our customers succeed, and we motivate each other. It helps if you're a part of a team and you can help each other out. I'm as enthusiastic to come to work today as I was on my first day eighteen months ago.
I hope our support team's top tips will help you succeed – happy selling! Get in touch with our agents and arrange a free trial or demo of the multichannel Help Desk Fusion for online retailers.