Last Christmas, Amazon reported record-breaking sales with SMBs on the marketplace accounting for 50% of the items sold. This year, sellers of every size are gearing up for the holiday season. As an early Christmas gift to online sellers, we've pulled together festive information on everything from Amazon's holiday return policy to the best products to sell on eBay.
Check out our five festive tips for online sellers.
1. Stock up smart
New sellers may not realize how busy Amazon and eBay can get at Christmas time. If you haven't stocked up on the right inventory, you'll lose out.
If you use Fulfillment by Amazon (FBA), set up automated replenishment alerts so you'll know when inventory is low. Or, if you already have alerts in place, consider adjusting thresholds for the peak season. FBA merchants should send Christmas inventory to Amazon in early December.
The Christmas selling season is short and with most sellers having limited storage space, they'll want to choose stock carefully. Consider:
Products which make popular gifts
Christmas decorations
Greeting cards and gift wrap
Candles and lights
Advent calendars
Sellers should start by stocking up on their best performing products. Then they can look to sourcing new inventory. For inspiration, review eBay and Amazon best sellers. eBay notes significant growth in the sale of decorations, Christmas jumpers, coats, fragrances, jewelry and games. While Amazon highlights some popular brands from last December, which include Carhartt and Calvin Klein. It also says 'athleisure' was a top gifting trend last year.
With some products in mind, conduct your own research by searching eBay's closed auctions. Look for common characteristics in items which sold at high prices. This will help you identify the brands, materials and colors which sell best.
When it comes to selling toys, stick to the major brand names. On Amazon, you should also verify that your account has permission to sell toys during the holidays. From November 1st to January 3rd, Amazon restricts merchants who haven't met certain performance criteria from selling toys and games. FBA sellers aren't affected by these restrictions.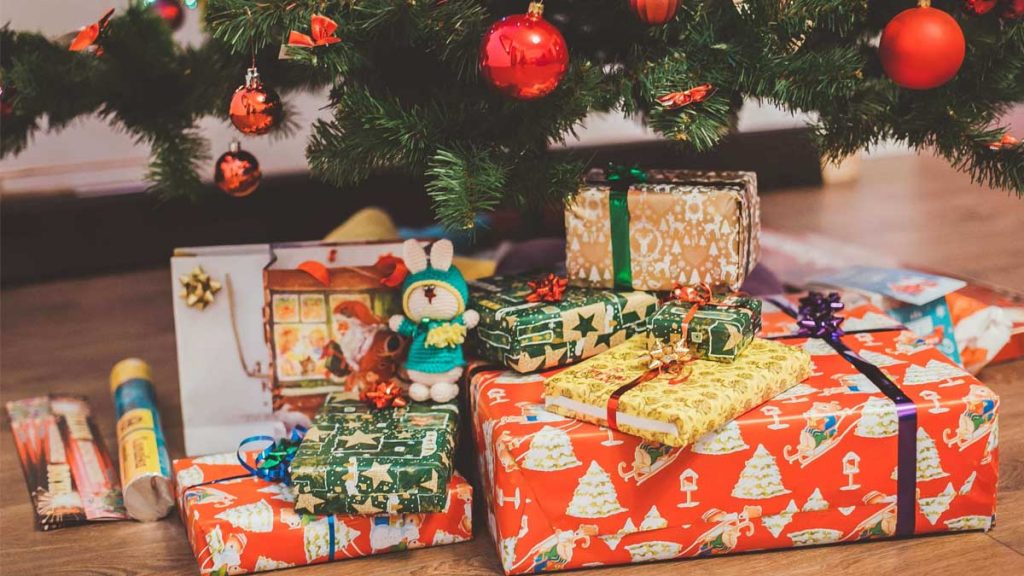 2. Think beyond Christmas gifts
It's easy to focus all your attention on Christmas, but December is also a time for new year parties and resolutions. Consider listing:
Party decorations and accessories
Calendars and diaries
Glasses and champagne flutes
E-cigarettes
Exercise equipment
Gym clothes
Fitness devices
Books on wellness, dieting and self-help
FBA merchants shouldn't send 2021 inventory to fulfillment centers until 17th December.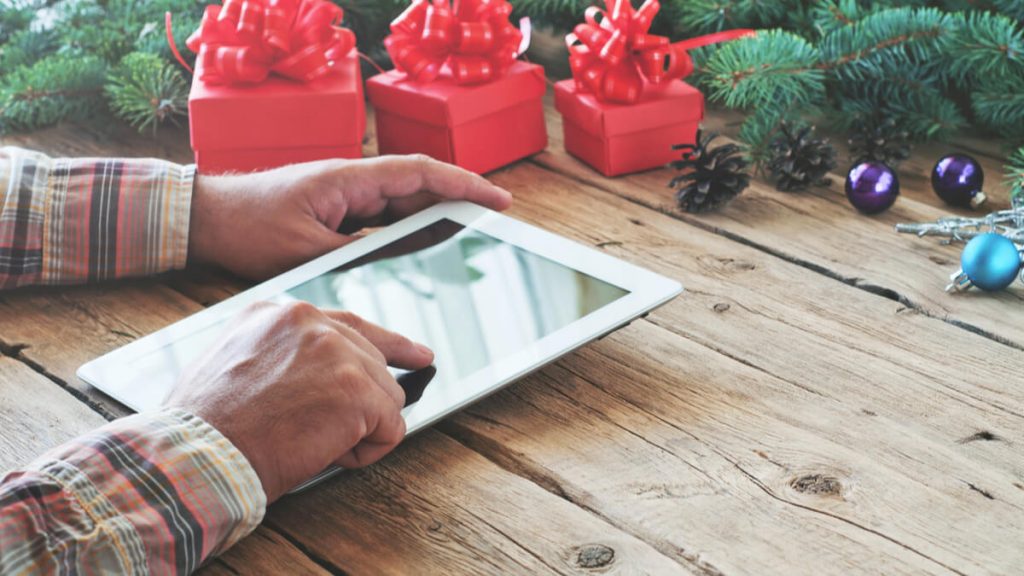 3. Win the Amazon Buy Box as often as possible
Products in Amazon's Buy Box attract more sales than other listings. Why? Because it's the quickest and most convenient way to make a purchase. Over the holiday season, the Buy Box becomes even more crucial to occupy as last-minute shoppers rush to get gifts online, often on mobile where winning the Buy Box is even more important.
FBA merchants are most likely to win the Buy Box, but all Amazon sellers can compete for it with automated repricing software. Find more details on how to win the Buy Box here.
Over on eBay, sellers should use 'Buy It Now' listings over the Christmas period to take advantage of impulse purchases. Impatient buyers prefer fixed-price listings so they can quickly finish their shopping.
4. Be mobile ready
Adobe forecasts that Americans will spend $14 billion more on their smartphones this holiday season, when compared to 2018. This would account for 36% of all online sales in the US.
Online sellers can take advantage of this by optimizing their listings for mobile devices. For mobile-friendly listing:
Avoid long sentences and paragraphs which appear clunky on a smartphone
Use formatting to improve scannability
Use high-definition, zoomable photos as images appear smaller on mobile devices
On Amazon, use eye-catching hero images as mobile shoppers won't see thumbnails
Keep in mind phones have portrait orientation, so portrait images often look better
On eBay, put photos in the gallery instead of the description
On eBay, review your fonts; a size of 16 CSS pixels is recommended to eliminate the need to zoom
On eBay, use a viewport meta tag so internet browsers automatically scale your listings for different devices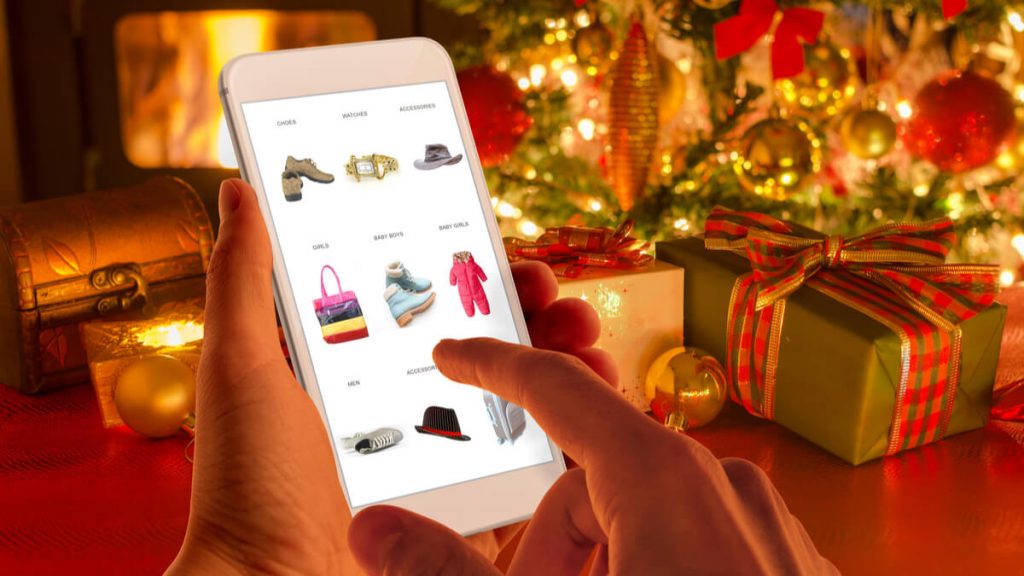 5. Prioritize great customer service
Over the holidays, increased sales leads to increased messages and returns. For FBA merchants, Amazon will handle customer service. While self-fulfilled Amazon merchants are required to handle customer queries within 24 hours – even on Christmas day.
The Amazon holiday return policy also means you may be dealing with returns from November and December until 31st January.
Downloading the Amazon and eBay seller apps on your smartphone will alert you to incoming messages. It's also a good idea to have some email templates in place for quick responses.
Use software such as eDesk to centralize your incoming queries across every marketplace and channel you sell on. This will make customer support much easier and will improve your response times, resulting in a positive effect on your ratings.
Key to providing a great customer experience is on-time delivery. To ensure this, allow sufficient handling time for increased orders and be aware of postal carrier deadlines for Christmas day delivery. For USPS, UPS and FedEx the final cut off date is 23rd December. You'll find more detailed timelines here.
Depending on the product, Amazon Prime orders made by the 22nd or 23rd will be delivered by 25th December.
Ensure you're ready for the holiday season with eDesk. With customer support tickets matched with order data from everywhere you sell, eDesk will help you to provide first-class support and grow your business during the holiday season.
Try a better way to support your customers. Sign up for a 14-day trial today. No credit card needed.