When it comes to retail, the customer calls the shots. They decide where the sale takes place. The modern consumer wants it all; convenience, choice and a low price. One of the ways sellers can try to meet these expectations is by offering their products across multiple channels and marketplaces. Multi-channel retail can be difficult to get right, but it pays off big time when you succeed.
Here's a stat for you; businesses with a presence on two marketplaces have 190% more revenue than those selling on only one. That tells its own story, doesn't it? It makes sense; more markets mean more customers, more customers mean more conversions and more conversions… You see the simple point being made. There's a lot more to it than that, however.
There's plenty to consider before you commit to new channels. Should you dive in and list all of your products on every single channel or are you best to show caution and trial one or two first? Are you better keeping your prices fixed across the entire network or is it wise to offer a discount on your own website? Is your business ready to scale up and fulfill all of these additional orders?
We talked to 3 e-commerce experts to get their thoughts on what goes into a successful multi-channel strategy.
Nicole Leinbach Reyhle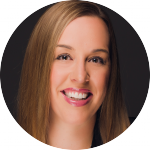 Nicole is the founder of Retail Minded.
"The path to purchase for consumers is no longer linear and consists of many twists and turns. As a result, retailers need to adjust their strategies in how the both capture customer attention and keep customer attention. This includes gaining customer attention once it may be distracted as today's consumers often are. Because of the various avenues customers take that ultimately lead them to their final purchase decisions, merchants need to be visible in as many touchpoints as possible allowing them to consistently stay in touch with their customers. This includes via social media, marketplaces, branded e-commerce sites, email marketing, online review sites such as Yelp and more."
Nicole's point about the circuitous route that consumers often take towards purchase is well-made. You have an obligation to get your brand on as many platforms as possible (whether that's e-commerce sites, social media networks or dedicated review channels) to keep your message alive. Marketing your business in 2018 is about making sure that the consumer feels they have found you, rather the traditional method of you finding them (via tv, radio, print etc). If they believe they've stumbled upon you then the more organic and authentic their purchase will feel.
In your business' eco-system, your credibility carries over from one channel to another. You need to be confident that you can deliver the same level of experience across each of them. Yes, the nature of the experience may vary but the quality must be consistent. A poor product or seller review on Amazon will show up when someone googles you, and that will matter to the customer, no matter where they were of thinking of making the purchase.

Reed Thompson
Reed is a co-founder and managing partner of Goat Consulting
"My clients are finding opportunities in multichannel selling by offering their catalog where the customer is (increasing brand awareness) but allowing the purchase to occur where the customer is most comfortable. For example, a customer may go to a brick and mortar store to learn about a product, but then pull up the Amazon.com app and purchase the product at a better price.
My client wins because the customer became aware of the product at the brick and mortar store, but made the purchase on Amazon where, although the product may be cheaper, their credit card is stored and has free 2-day Prime shipping.
A challenge with multichannel selling is pricing. Manufacturers who choose to sell at bulk discounts to distributors give up the right to end-retail pricing. For a company like Amazon, where profitability is not a short-term goal, they are able to sell at incredibly low prices which may be unattainable for other channels to compete with – driving out a channel of awareness for a customer to learn about the product.
In the coming years, I see a shift in 2 directions; new brands selling directly to consumers and manufacturers relying more on Amazon.com. Brands are able to reach their end customer much easier today with everyone having a smartphone. In years past, they would need to go through a distributor that had access to a large customer base.
Manufacturers that sell to distributors will see Amazon cannibalize a greater portion of other sales channels as they have a longer-term view on scale vs profitability and a large and growing customer base. That allows them to dictate the best terms with vendors to provide the lowest retail price, on and offline, to the end customer".
Reed makes a great point here about seeing certain channels as marketing opportunities, whilst focusing your conversion efforts elsewhere. It's a sentiment that many experts share. Multichannel selling does not necessarily mean that all channels fulfill the same role (or are going to have the same ROI) in your business. Some of them may actually be more useful to you in terms of increasing your brand's visibility, whilst others offer a better margin or more favorable selling conditions.
Working out how each channel fits into your overall strategy will reap rewards down the line.
His comment regarding pricing is right on the money (pardon the pun). Very few things in e-commerce (and especially on Amazon) are as important. It's why we developed our cutting-edge repricing tool, designed to help sellers make the most money on every product and win the Amazon Buy Box. We're so confident in our software that we offer new clients a free trial, with no strings attached.
Thomas Smale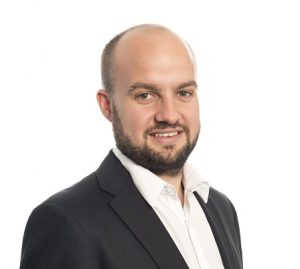 Thomas is the founder of FE International.
"E-commerce sellers should take particular care to ensure that they are not only selling across multiple channels but also looking for international avenues to expand sales and increase the value of their business. This might entail setting up separate stores for Amazon US and Amazon UK, for example, as Amazon has different rules and fees for selling in each location.
While Amazon sellers will have payment processing taken care of, tools like Payoneer enable international payment processing in countries unsupported by the big names like Stripe, for those running their own store. Other tools such as L10n can help with translation and localization of your site to cater to international audiences and capture revenue by speaking directly to those customers.
As customer reviews are such a powerful conversion tool, it will be key to ensure that good reviews on one platform (e.g. your Amazon site) are translated over to other potential points of sale, like social media pages and the store's native website. Finally, another way to optimize efforts across channels is to build promotions and ad campaigns which can be run on multiple sites to reduce the efforts spent on building out separate campaigns.
E-commerce store owners should be aware of challenges with inventory optimization, but temper this with one of the numerous tools, like Cin7, built to resolve this issue. The other hurdle e-commerce business owners often encounter is aggregating analytics for tracking marketing efforts and lead acquisition across stores and points of sale.
Finding the appropriate SaaS tool to track multiple analytics channels–like Salesforce Marketing Cloud–is the best way to create a holistic picture of your marketing strategy, which you can then analyze and use to identify where the highest returns are, and thus where your efforts should be.
The above are not only practical ways to maximize ROI in the short-to-medium term but also represent strategies to help improve the value of an e-commerce business."
If you are currently selling across multiple channels or are thinking about making the plunge, then you should consider getting a helpdesk. Our purpose-built platform allows you to pull all of your marketplace queries and customer support into one single dashboard. This has been shown to dramatically increase your response times and help you consistently meet your SLAs.
 Speed up your customer response times
    Sign up for a 14-day trial today. No credit card needed.