eCommerce in 2019 is a fiercely competitive environment, so make sure you're using the best Amazon seller tools to help give your business a competitive advantage.
Amazon seller software can simplify your customer interaction and order management processes, help you win the Buy Box and gather information about your competitors that can be used to your advantage. You can also use Amazon analytics tools to help you to gain valuable insights into your product ranges and the buying habits of your target market. High quality eCommerce software takes the load off monotonous, time consuming tasks, enabling you to see the big picture and focus on building your business.
Win the Buy Box more often with an Amazon repricer
Winning the Buy Box is arguably the most important thing you need to do as an Amazon seller, with over 85% of all transactions on the site now taking place here.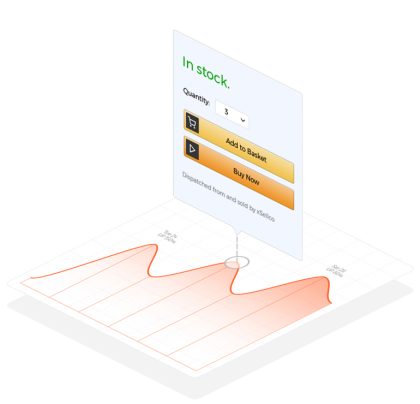 Amazon repricing software will help you to respond automatically to the algorithms Amazon uses to allocate Buy Box space (including fulfillment method, feedback score, seller rating, delivery times, stock levels and more) while keeping your prices competitive by responding to alterations made by other sellers. Setting the price is critically important if you are to consistently win the Buy Box, but it's important to use a high quality repricer that maintains your profit margin. Cheaper isn't always be better when it comes to winning Buy Box space.
The best repricing software also has a range of other benefits, including the ability to track your top ten Buy Box rivals, identifying their repricing strategies and shaping your own in accordance to trump the competition (it's a dog eat dog world!)
Provide excellent customer service with ease using helpdesk software
As an Amazon seller, it's vital to maintain an excellent – if not flawless – customer service record. You're not only competing with other private sellers but with Amazon's own enviable order fulfillment process, so developing and maintaining a healthy track record will show potential customers (and Amazon – remember that all-important Buy Box space) that you're reliable and trustworthy.
Amazon stipulate that you should respond to customer queries within 24 hours, sooner if possible. Failing to meet this requirement, even on weekends and during holiday periods, will result in a late response mark which will, in turn, have an impact on your metrics. Remember, you need to stay within this time window whether you're responding via Amazon's messaging system or through social media channels.
If you find staying on top of customer contact stressful and time-consuming, helpdesk software will allow you to seamlessly manage your sales process, saving you time and money by bringing all customer interactions together in one place.
Dedicated eCommerce software, like eDesk, provides a simple, easy to use dashboard that allows you to streamline the way in which you handle customer communication. Queries can be routed not only from Amazon but from your own eCommerce website and social media channels.
The software will also provide you with the tools you need to answer all inquiries quickly and thoroughly with personalized snippets, customizable templates and an AI function that creates answers based on the message text and previous responses to similar questions.
eDesk provides a live connection to your customer and gives you instant access to order data, so you don't have to sift through high volumes of information to find necessary details like order numbers. Real time access to product and shipping information also ensures that your customers receive the most up-to-date information without you having to access third party programs on their behalf.
eDesk also has the capability to automatically route tickets to specialist members of your team, sending the customer directly to the most experienced member of staff for their particular concern. This makes efficient team management second nature.

Get more 5 Star reviews with Feedback software
To make a buying decision on Amazon, the majority of buyers will rely on those who have purchased an item before them. Positive reviews are ultra- important, providing at-a-glance rundown of a seller's past performance and giving an indication of their reliability. Generating positive feedback on Amazon in large volumes will also help you win the all-important Buy Box.
Feedback software allows you to get more reviews on Amazon by sending automated requests and reminders to buyers at predetermined intervals on your behalf, rather than these being issued manually – a task that's easy to overlook when you're pushed for time.
Intelligent, automated feedback requests will help you to improve your sales not only on Amazon but through other selling channels. Feedback software can also be integrated with your social media accounts along with your own eCommerce website, allowing you to keep track of customer feedback using one simple, easy to use dashboard that fully automates the process from start to finish.
Amazon product research tools
Amazon product research tools give you the confidence to launch your first product on Amazon or to add new products to your existing range. Choosing the right products to sell can make the difference between success and failure for Amazon sellers, especially when using the dropshipping fulfillment method. Programs include a database that allows users to easily search and explore hundreds of millions of items, in order to find the products with the highest potential profit margins (those that are cheap to ship, for example, or for which there is currently a high demand.)
Good quality product research tools, rather than basic, free to download programs, will also help users to understand the market for their chosen items; how to sell them effectively on Amazon and how to differentiate from the competition – right down to the best images to use and how to price competitively.
Amazon Analytics/Sales volume software
Amazon analytics software empowers sellers to make informed, strategic decisions about their product portfolio and marketing activities, based on performance information from the site.
Independent software tools are available to help you understand and interpret the data provided by different areas of Amazon, bringing this together in one place and in real time. One of the key features for this type of software is its ability to monitor sales volume and show profit margins after all costs are deducted, including Amazon fees, PPC and promotional spend, etc.
Inventory management software
Accurately monitor your products throughout their sales cycle by using Inventory management software. Not only will this help speed up your sales processes, it will also ensure that you never run out of stock, disappointing potential customers and decreasing your chance of winning the Amazon Buy Box.
Inventory Management Software can build a complete database of your inventory that will vastly improve service delivery along with giving you full stock visibility at all times.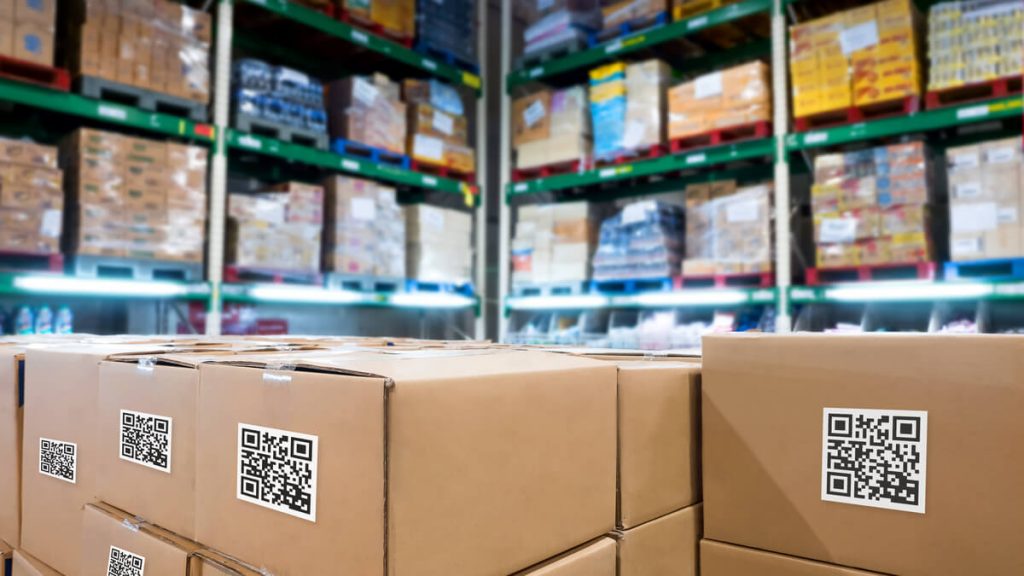 FBA (Fulfilled by Amazon) Calculator
An FBA calculator will provide your fulfillment costs for items that you sell under Amazon's FBA program, allowing you to see real-time comparisons between your fulfillment and Amazon's offering for customer orders. An FBA profit calculator is an invaluable tool when deciding which items to sell through Amazon's highly competitive FBA program (also referred to as Amazon's Merchant Fulfilled Network or MFN.)
Reverse ASIN Lookup
Reverse ASIN lookup is a handy Amazon keyword tool that can help you grow your search traffic, help you keep an eye on what competitors are doing and monitor your sales niche. This easy to use software allows you to find your product's top performing keywords and to see an estimate of how many sales each of these is providing in order to focus on keywords in your Amazon product descriptions that will make the most significant impact on your sales.

Programs also include listing builders that will incorporate your chosen keywords into existing product listings, teaching you how best to structure your listings and back-end keywords in the most effective way.
Investing a small amount of time and effort in selecting and setting up the Amazon software tools and systems that will work for your business will pay dividends in the future, allowing for seamless day-to-day running along with sophisticated future planning. In this highly competitive marketplace, can you afford not to stand out from the crowd?
Win the Amazon Buy Box and sell more.
Sign up for a 14-day trial today. No credit card needed.