How Superfood Market's Revenue Grew instantly with xSellco's Google Campaigns Integration
Gemma knew that Smart Shopping with xSellco could potentially be a business win, but was worried about a risky move right at the start of the busiest quarter of the year.
Gemma Andrews initially launched Superfood Market in 2014 as a popular lifestyle blog providing recipes, health advice, cooking tips, and product recommendations to her online following of over 40,000 subscribers.
However, early success inspired Gemma to develop Superfood Market into an online wholefoods supply business or "online natural supermarket", selling natural products direct to consumers through eBay, Amazon, Google, and its own webstore.
Annual Revenue of £15 million
Gemma knew that Smart Shopping with xSellco could potentially be a business win, but was worried about a risky move right at the start of the busiest quarter of the year.
Since then, Superfood Market has gone from strength to strength, offering a range of over 18,000 natural products and annual revenue skyrocketing to £15 million. What started out as a popular blog has now expanded to a company employing over 100 people across the UK and trading around the world.
Early on in the company's journey, Gemma and the Superfood Market team leveraged the trusted expertise of xSellco's award-winning Repricer product to help maximise margins and hold the Amazon Buy Box for longer.
As a result, it's no surprise that Gemma leapt at the opportunity to explore further business wins when she heard about the company's integration with Google for Retail. After further research and an informative product tour, Gemma could see that there were a lot of benefits she could unlock by signing up for xSellco's latest integration.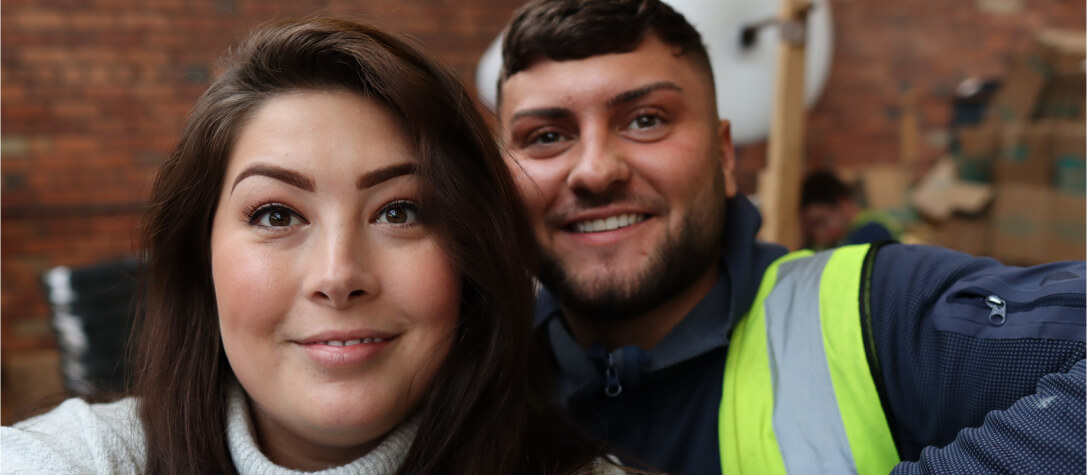 However, she also had some concerns.
"We have a sizable spend on Google, across product listings and the display network. It drives over £3 million in revenue annually for the business. We were working with an expensive agency and, although we were seeing good results, I suspected things could be better."
"I was aware that Google for Retail was becoming more important in the overall ecommerce landscape. It was a tough decision though, especially going into a busy Q4. I knew that if I got it wrong, it would have serious implications for my business, so I wasn't going to jump in without evaluating it fully."
xSellco Delivers Big Win for Superfood Market
After speaking with the xSellco Customer Success Team, and seeing how easy it would be to connect her xSellco accounts to her Merchant Centre, Gemma was still worried about the risks of moving. 'How long would her campaigns take to return to profitability? Would she see the same ROI without having an agency to rely on?'
Leveraging its strong data analysis capability, xSellco's Customer Success team shared the worst and best-case scenarios with Gemma. Having carefully weighed up the pros and cons, Gemma knew xSellco's integration would have the potential to deliver a big win for Superfood Market.
"We've always been a forward-looking company, so I was keen to lean into the opportunity this presented – but I wanted to be clear about the risks in advance. xSellco was incredibly supportive during the move. I suspect with a smaller spend it would have been an instant decision for me, but I wanted to be sure that the transition was seamless."
"They couldn't have been more helpful. Within days, I could see that it was a smart move. We saw a marked improvement in ROI almost immediately, though I expected it to take a few days at least."
Callum O'Riordan, xSellco's Head of Customer Success, helped Gemma throughout and explained the benefits of Google's Smart Shopping campaigns.
"There are multiple ways that online sellers can take advantage of our Google for Retail integration. With Gemma, we were able to connect her product feed via Repricer.com, and used her existing Merchant Center set up. You can also do this from eDesk, or as a stand-alone product, where you can connect an existing Merchant Center, or create a new one. At every step of the way, if you need help, we're here to support you."
Migration Was Simple and Straightforward
Heading into Q4 of 2020, expected to be the busiest quarter ever for online shopping, Superfood Market successfully migrated to the xSellco Google for Retail Module with little-to-no business disruption. For an online seller, getting products listed on Google can be a daunting task.
However, migration for Superfood Market was a simple and straightforward process. xSellco has transformed the migration process, making it incredibly low-touch for the online retailer. xSellco has condensed the process down to six simple steps, many of which can be carried out at the touch of a button.
The migration took a little over 24 hours to complete and, soon after, Superfood Market's feed was performing better than ever. This enabled Gemma to wave goodbye to her agency and the inordinate fees her company was paying.
With xSellco's Google for Retail integration, Gemma can keep a close eye on her campaign data and lean on the support of xSellco's customer success team whenever she needs it. Superfood Market has also been able to benefit from using Google Smart Shopping Campaigns.
Smart Shopping campaigns are for people who don't have time to constantly tweak settings and monitor their results. There are only two levers to pull – your daily spend budget, and what your target return on ad spend is. The AI does the rest.
Final Thoughts
Smart Shopping maximises the seller's potential conversion value by automating bids (and targeting) across products and audiences. Essentially, Smart Shopping allows Superfood Market to place their Google campaigns on cruise control. Smart Shopping allows Gemma to reduce wasteful spending, continually optimise campaigns, and increase return on advertising spend.
At xSellco, we were delighted with the benefits Superfood Market experienced: a sentiment shared by Gemma and the Superfood Market team.
"xSellco saved us tens of thousands of pounds in agency fees and unlocked £60,000 in ancillary revenue through Smart Shopping Campaigns."
"Ecommerce is growing faster than we could ever have imagined and it's important for me as an entrepreneur and employer to be competitive and proactive to new opportunities for my business. I'm happy to know that we are doing this with the help of xSellco."
The xSellco Google for Retail Integration lets you push your products directly to the Shopping tab in six easy steps. Learn more…