Adding your working hours to Xsellco allows you to make sure your SLAs are only active when your team is available, so your response metrics won't suffer when you're off the clock. When you set your business hours, you can specify this when setting your SLA targets so that only the hours your team is available will count against your target response times in your SLA settings.
Follow the steps below to add or edit your support team's working hours.
1. In your Xsellco dashboard, go to Settings > Company Settings.

2. In the Business hours section, click Add weekly time restriction.
3. Enter the days and times that you are available every week. See the screenshot below as an example of how to display that you are available Monday to Friday from 9.00am – 5:30pm.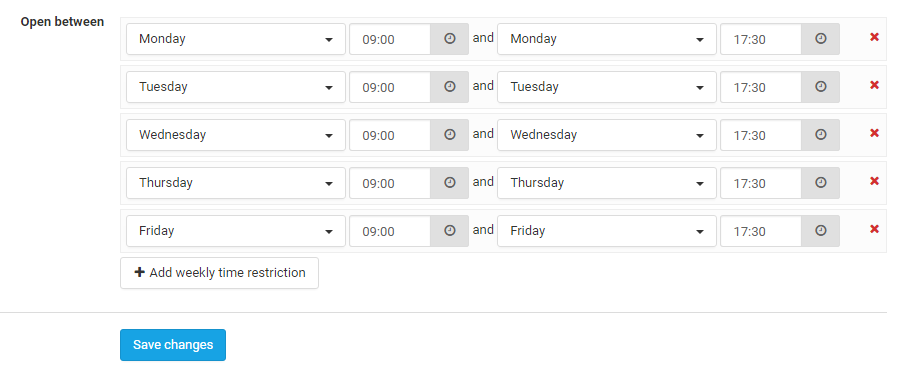 4. Once you are happy with your settings, hit Save changes. 
5. During holiday periods, you can easily edit your availability by modifying your usual business hours.
Got questions? Get in touch with us at support@xsellco.com