XSellco Swift – the Shipping solution for Amazon sellers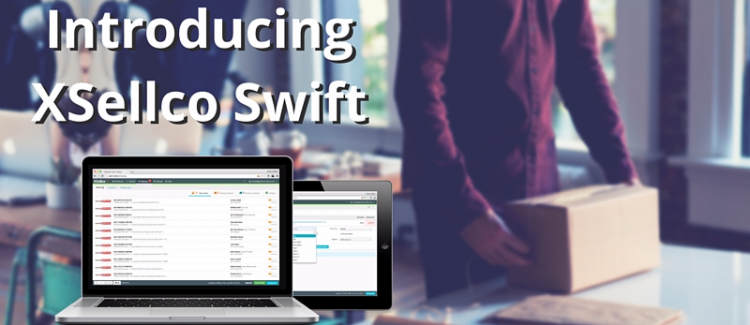 Shipping doesn't have to be a complicated process. In fact, we've built a product to show how simple it can be.
Introducing XSellco Swift – the shipping product that will make life even easier for online sellers.
Integrating with Amazon's Buy Shipping API, XSellco Swift provides self-fulfilled sellers with the opportunity to exploit the benefits of Seller-Fulfilled Prime. Increase your sales, reduce competition and win more Buy Box.
What is XSellco Swift?
XSellco Swift is a shipping product designed to streamline the shipping process for self-fulfilled Amazon sellers.
Features include:
Gain access to the cream of the Amazon crop – Prime customers
Manage shipping for multiple Amazon channels in one easy-to-use dashboard
Get shipping quotes from a network of Amazon Partnered Carriers
Print all shipping and packaging labels required under Amazon guidelines
Receive automatic notifications of impending order deadline
Automate specific tasks by creating unique rules for SKUs or carriers
We connect directly to Amazon's Buy Shipping API, so if Amazon makes changes to the shipping process, XSellco Swift will be instantly updated.
What are the benefits?
We want sellers to have more control and visibility over the shipping process.
By empowering you to access cost-effective shipping quotes, reduce shipping delays and streamline the labelling process, XSellco Swift fulfils two of our core objectives – to improve your reputation and save you time.
Fewer mislabelled shipments, more on-time arrivals and competitive carrier quotes means happier customers and healthier profits.
For FBA sellers
Sellers who use Fulfilment By Amazon now have the choice to fulfil orders themselves and still get access to Prime customer. Reduce Amazon FBA shipping and storage costs by joining Seller-Fulfilled Prime. By connecting with Amazon's Buy Shipping API, XSellco Swift allows sellers to self-fulfil Prime orders quickly and easily.
Related eBook: "Selling in your Prime: A Guide to Amazon Seller-Fulfilled Prime and Buy Shipping"
How do I sign up?
See it for yourself. Try XSellco Swift on a free 30-day trial.
Learn more about how XSellco Swift works in our User Guide. Or if you have any questions about the product, contact us at support@xsellco.com.