XSellco launch official mobile app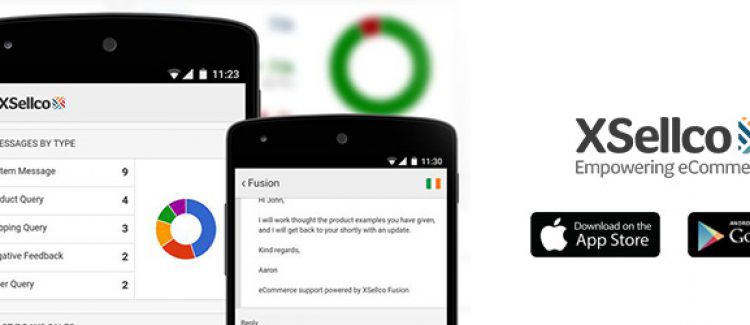 Stay on top of your sales and log into xSellco Mobile App on the move
It's another exciting week here at xSellco HQ. Today we can announce that our official xSellco mobile app is live for both IOS and Android devices.
Free Mobile sales report
Anyone who sells on Amazon and eBay can download the app without an xSellco account and get a free sales performance report on their phone by simply linking up their channels. This allows users to get a snapshot of their sales, best performing channels and products, and track sales trends over time.
Add as many marketplaces as you need to get a full view of how your business is performing.
Customer feedback on the go For xSellco Fusion users, you now have all the functionality you're used to, just in an intuitive, easy to use mobile app that makes dealing with your customer support a breeze.
You'll be able to browse your prioritised inbox, view order details and reply using templates and smart tags, meaning you can deal with your customer queries no matter where you are.
The app is currently available for free download on both IOS and Android.
For more information, click here about: xSellco App
Or download from either of these links: