Transform holiday shoppers into lifelong customers [webinar]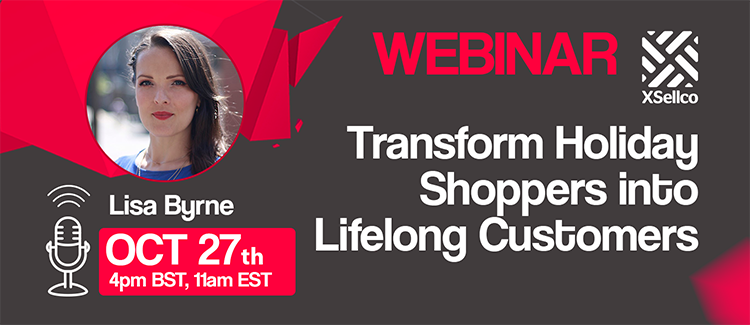 Holiday Webinar Series:
Have you considered your eCommerce store's potential to transform holiday shoppers into lifelong customers?
In our upcoming webinar, Lisa Byrne, eCommerce Support Specialist at XSellco, will reveal the peak times for customer support, leading up to Black Friday until early in the New Year.
The holiday season is a dangerous time for seller reputation, especially when tensions are high, with anxious customers rushing to the finish line before deals close and delivery deadlines reach a close. Lisa will focus on the significance of offering a great support experience over the holidays and its impact on your success beyond Black Friday.
This webinar is the second part to a two-part Holiday Webinar Series.  If you would like to register for Part One: 'The Black Friday Data that Will Boost Seasonal Sales', which takes place on Wednesday 26th October at 11am EST, 4pm BST, you can register here.
Part 2: Transform Holiday Shoppers into Lifelong Customers
You will learn:
Insider secrets on the busiest times across international marketplaces during the holiday season
Make your customers happy over the holiday season and beyond
Measure busiest times and schedule your support team effectively
Get your support team ready for a high volume of requests in and out of working hours
Dos and Don'ts of Holiday customer interactions
---
Save Your Seat!
---