Top 10 XSellco blogs of 2015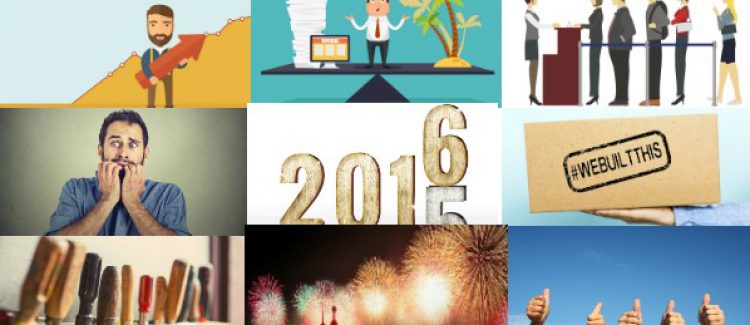 It's been an exciting and eventful year for Team xSellco – and we wrote the blogs to tell you about it.
Like any growing company, we feel it's important to voice our milestones, learn valuable lessons and share insights with our customers. A blog is one of the best places to do it.
As we settle into the holiday period, we want to share some of our most memorable moments and stories of the year with you – from brand new products to priceless advice about repricing!
Let's take a look back on our top blogs and moments of 2015.
1. The Black Friday effect: key xSellco insights for Amazon sellers
Black Friday weekend 2015 was one of the most popular shopping weekends to date. Using xSellco data, we broke the weekend down into an hour-by-hour analysis – unearthing some valuable gems for online sellers.
Read Black Friday effect: key xSellco insights for Amazon sellers [charts].
2. One billion repricing events
October was a month to celebrate for Team xSellco. Our repricer, Price Manager, processed one billion repricing events in October 2015. Although we have since surpassed that milestone, with 1.5 billion events in November, this remains a key moment in the xSellco story so far.
Read more about our one billion repricing events.
3. The little-known Amazon pricing rule that could burn your business
It's not easy to keep to track of every Amazon rule, but some slip through the cracks more than others. The General Pricing Rule is one of them – forget about it at your peril.
Read more about the Amazon Pricing Rule that could burn your business.
4. How your returns policy can increase sales over Christmas
Your returns policy isn't there to make customers unhappy – it's there to increase sales. Our blog guest Richard Protheroe from Veeqo, gives advice on how you should really be using your sales returns policy.
Learn how to use your sales returns policy to increase sales.
5. How to improve your Amazon feedback
We had a pretty exciting August this year. We launched a brand new product, xSellco High, a feedback solicitation tool for Amazon and eBay sellers.
In this blog, we share best practices for soliciting feedback.
6. Selling your eBay goods using Amazon FBA
Amazon's pursuit to dominate all aspects of the buying process knows no bounds – literally.
As an eBay seller, you may have thought Amazon's services belong to a different world. Not the case. Amazon offers its logistics service, Fulfilment by Amazon (FBA), to eBay sellers too – even if you don't sell on Amazon. However, it comes at a cost.
Read more about using Amazon FBA to sell your eBay products.
7. Price Replicator for eBay
We launched a new feature for Price Manager in October that allows Amazon sellers to replicate prices – and repricing – to eBay.
As the first repricer software to offer price replication to eBay, this was a proud moment for our team. It also helps sellers comply with Amazon's General Pricing Rule (see blog 2).
Learn more about our Price Replicator for eBay.
8. Tap into the potential of mobile commerce
It's official – mobile is changing the eCommerce game for good. Over 40% of Black Friday sales came from a mobile device, and mobile was involved in the informing process for over half of all sales.
Online sellers must take advantage, or risk being left behind.
Learn how online sellers can tap into the potential of mobile commerce.
9. eCommerce translation can help you sell internationally
Every seller wants to sell in as many markets as possible if it means greater sales. The most obvious barrier to entry? Language.
In this blog we talk about how eCommerce translation tools are breaking down this barrier for sellers.
Read more about how you can sell internationally.
10. Simple strategies to catapult your eBay sales
From optimizing to up-selling, guest blogger and eBay expert Sam Dey shares five strategies to improve your eBay sales.
Learn more about Sam's eBay sales strategies.
We hope you enjoyed our posts over the past year – we enjoyed writing them.