Embrace social media support with Twitter & Facebook integrations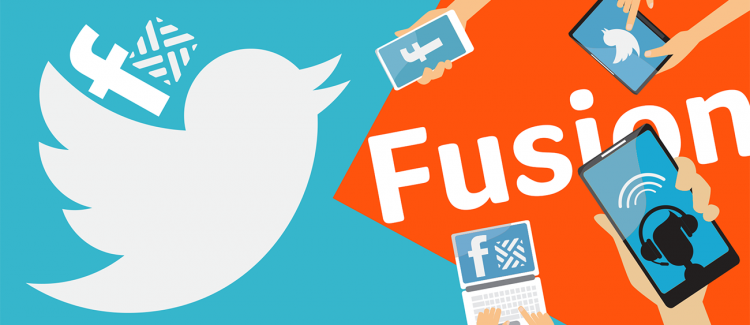 Managing customer support on social media can be a complex business.
Keeping track of and responding to customers on multiple platforms like Facebook, Twitter, Amazon, eBay or your webstore, makes it very easy to miss important messages – and even potential sales.
That's why we've made social media more simple for online sellers.
With our new Facebook and Twitter integrations for xSellco Fusion, you can scale customer support quickly and effectively on the world's biggest social media platforms.
Manage all of your customer queries from social media, marketplaces, and webstores from one central dashboard.
The social connection
With over 67% of consumers now using Twitter and Facebook for customer service, the requirement for a social connection between sellers and their customers is vital to a happy customer experience.
A study by Bain & Company, showed that "when companies engage and respond to customer service requests over social media, those customers end up spending 20% to 40% more with the company". Another study by Gartner found that "failure to respond via social channels can lead to a 15% increase in the churn rate for existing customers".
Social media is the new arena for customer support, and it needs a social solution. Now Fusion users have the ability to engage with their customers on Twitter and Facebook directly from Fusion.
With Twitter and Facebook's simple integration process, you can easily connect your accounts to Fusion and start responding to customers messages in a matter of minutes.
With this new integration, you can:
Respond to Direct Messages
React to public support queries
Filter & Monitor mentions
Sort & organise messages into Folders
Add Labels to messages
Assign agents to messages & channels
Quickly search order history & customer details
Fusion's 'Sales Insights' functionality allows you to quickly look up orders from your connected sales channels, view all order and customer details and respond to a message from social media with all the necessary information at your fingertips.
To get the most out of these social media integrations, visit our Twitter and Facebook user guides to learn more.
As always, we're here to help. If you have any questions, suggestions or feedback, please feel free to drop a line in the comments section or contact us directly at support@xSellco.com.
---
Get Started with a Free 14 Day Trial of xSellco Fusion:
Click Here to Start Free Trial
---