Sell successfully in 2016 with these 5 New Year's resolutions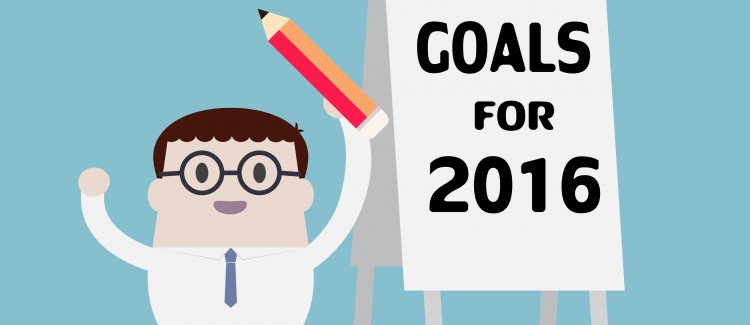 2016 is predicted to be another year of massive eCommerce growth. Is your business set up to take advantage of the boom?
On a personal level, we make New Year's resolutions to motivate ourselves to do better. It's a way of putting a structure around the desire for constant improvement that we all share.
A new year is a fresh start, a clean slate and a great opportunity to redouble our efforts. The secret to sell successfully is to stay on track, avoid distractions and cope with the setbacks.
By setting meaningful goals, you'll get to grips with what works and what doesn't for your business. With a bit of thought and planning, you'll be ready to take on the world and win in 2016. Here's how…
Secrets to sell successfully in 2016
1. Know your customers
Who knows more about your business than you do? Probably nobody – but customers sure know a lot of the important stuff.
What do your customers enjoy about buying from your web store? Where are you losing customers? What can you do to improve?
Finding this out from your customers will help you do two things: improve your customer experience, and learn who your happy (and less happy) customers are.
Knowing your customers is key to getting great feedback and improving your seller rating. Are you happy with your feedback? Seek customer feedback, act on it, and you'll elevate your business to a new level in 2016.
2. Seize opportunities
Where are the new opportunities in 2016? Will you take a risk and grasp them, or wait to see how others fare?
The latter is the more cautious approach – if you find yourself always taking this route, you will inevitably starve your business from quick spurts of growth. Being risk averse is valuable in some professions. But as a seller, you must occasionally roll the dice to reap the rewards.
3. Keep on learning
New Year is a time to reflect on personal ambitions but remember that the world never stops turning. Consumer tastes and preferences constantly change. People seek and receive inspiration in ever changing ways. New ways of living and doing business emerge all the time. Which key industry trends will affect your business in 2016?
Take mobile commerce, for instance. Mobiles will continue to dominate the way consumers research and pay for goods. No matter how busy you are, keep a focus on the evolving marketplace and react quickly to new developments.
Stay up to date with relevant industry blogs, contribute to seller forums and conduct your own research. Be adaptable and open to learning from others. Ask for advice. In life and in business, we should never stop learning. Always be curious.
4. Work smarter not harder
Start 2016 as you mean to go – making better decisions. Concentrate on the most profitable activities and apply your talents where you can have most impact. Improve on last year's performance with better personal planning and goal setting.
As the driving force behind your business, you are its most valuable asset. Your time is precious. Learn to manage it better. Delegate wherever possible and free up space to get the important decisions right. Challenge the behaviours that influence your business and the accepted way of doing things.
5. Make business personal
Customer support is undergoing a revolution. Everything from how we manage support at scale to the language used in messages is changing.
As far as the customer is concerned, this change is for the better. 2016 will see increased pressure on sellers to improve their response times, provide multilingual support and continually adapt the tone of voice in support messages. This might sound like a lot of change in one year, but technology is driving scalability for sellers.
Multichannel support tools are empowering sellers to support more customers and enhance customer experience. In-built translation tools in support messaging are allowing sellers to grow into international markets.
When it comes to the language and tone of voice you use in customer replies, that's still up to you. But customers don't want to be called 'valued customers', they don't want to sent generic auto-responders and they definitely don't want FAQs. They want to hear from you. Every customer support ticket is chance for you to show your personality and tell your story. Customers will gravitate to authentic voices – not professional jargon.
Whether it's getting fitter, eating healthier or improving the work life balance, we all want to perform better and sell successfully. Whatever your New Year's resolutions, we hope you and your business are in great shape for 2016.