See us @ The Prosper Show 2016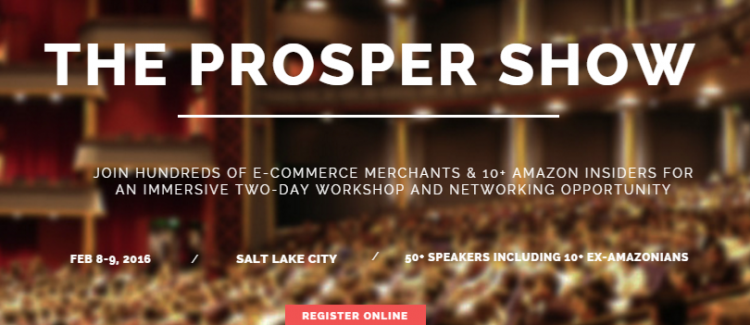 The Prosper Show 2016 is fast approaching – and xSellco will be there!
Prosper Show is an annual conference for online sellers, providing workshops and seminars with ex Amazon leaders and VPs from top eCommerce solutions companies.
Join us at the eCommerce event on 8-9 February 2016 in Salt Lake City, Utah, where our Head of Commercial Rob Hewitt will be talking about How Repricing is Driving Profits for Amazon Sellers.
Our VP of North American Sales, Jodi Gaines Pereira, will also be in town to discuss How to Build Your Reputation on Amazon.
Hope to see you there!
Interested in repricing? Try xSellco Price Manager on a free 14-day trial and win more Buy Box.