Selling your eBay goods with Amazon FBA – is it worth it?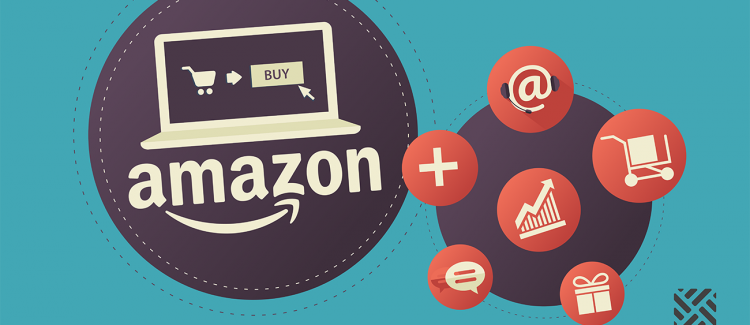 Did you know that Amazon FBA isn't just for Amazon sellers? If you sell on eBay or your own web store, you can also take advantage of Amazon's fulfillment network.
Using Amazon FBA could allow your business to grow. It gives you access to immense logistical expertise. FBA comes at a price though. Amazon charge premium rates for FBA and if you're not careful it can be expensive, especially if stock doesn't sell.
Order fulfilment is a major headache for multichannel sellers. Getting it right is crucial if you want to succeed. There are benefits to using FBA – but does the service and its costs suit your business? We break down the practical implications and discuss the pros and cons of using FBA.
How does an eBay seller go Amazon FBA?
You'll need an Amazon Seller Central account to begin. Once you're registered and logged in, follow these steps:
Go to Multichannel Fulfilment in the FBA settings.
Submit your order fulfilment requirements with either a simple online form, upload a bulk file or integrate Amazon with your web store.
Lastly, ship your inventory to an Amazon Fulfilment Centre.
There are no minimum requirements and you can send as many items as you want. Amazon decide which fulfilment centre you use based on factors like size, product type and storage needs, as well as location. You can select your own courier or use Amazon's discounted service. When they receive your item, Amazon scan the FBA barcode. FBA barcode stickers are inexpensive and can be purchased easily. When you get an order and place it with Amazon, they pick, pack and ship the item. You can monitor its progress using Amazon's online tracking system.
What does Amazon FBA cost?
The cost of FBA fulfilment is passed to the seller. Prices vary based on the product and shipping method. Charges include order handling, pick & pack and weight handling.
Amazon's official multi-channel fulfilment charges

What's the downside?
To many buyers, the FBA stamp represents fast delivery and consistent service. To others, Amazon may be an unwelcome interference when they have decided to buy from eBay or a seller's web store.
Amazon packaging – but not from Amazon?
The fact that FBA comes in Amazon packaging may encourage customers to check the price of the item on Amazon. When a customer buys an item from eBay, they may not expect it to arrive in Amazon packaging. This confusion could be addressed by adding a custom note for the buyer or choosing to ship in non-branded packaging. This service comes at an additional cost of $1 per item.
If the item is available for less on Amazon, that can be a problem for eBay sellers. Of course, it's the customer's responsibility to do their research in the first place.
It's gonna' cost you, unless…
Additional storage fees apply for inventory stored over 6 months. You still have to manage your stock carefully and it can become very expensive if items aren't selling. Remember to check Amazon's stringent rules for issues like shipping labels, packaging and restricted products. Mistakes will affect your completion times.
When you use FBA you're only paying Amazon to do the fulfillment. You have to pay to add insurance and signature verification and have returns shipped back to your Amazon inventory.
Ultimately, Amazon want you to sell on their marketplace because they make more money that way. Amazon are happy to handle your fulfilment – for a price. Fulfillment is more expensive for items not purchased on Amazon. FBA order handling is free for Amazon sellers and $1.90 for others.
Does eBay do fulfilment?
Kind of. eBay and its fulfilment arm eBay Enterprise demerged earlier this year. eBay Enterprise only offers fulfilment to enterprise clients. eBay does offer a limited Global Shipping Program for US sellers who ship international orders. On the other side, Amazon is a giant internet retailer with a global fulfilment network. Despite their best efforts, eBay struggle to compete with Amazon's logistical supremacy. In short, eBay is an eCommerce marketplace that currently can't offer the fulfilment services that small and medium businesses need.
To sum it up…
Pros
Amazon FBA gets your product to the customer quicker
No minimum inventory requirements

Amazon do the storage, packaging, pick & pack and shipping

FBA can provide a consistent customer experience

Faster delivery leads to greater customer satisfaction

Scale your business faster with the delivery power of FBA

Access to a global fulfilment network
Cons
Fulfilment is more expensive for items not purchased on Amazon
It's expensive, especially if stock doesn't sell

It's much more expensive for large, heavy items

Insurance, signature verification and returns are additional costs

Amazon packaging may cause customer confusion

It may drive customers away from your web store

Less control over inventory
For us, Amazon FBA is a viable option for eBay sellers. Whether it suits your business or not, we'll let you make that decision.
Managing your Amazon and eBay customer support in one place
Do you run multiple Amazon and eBay channels? Then you'll know the pain of managing customer support on multiple channels. So we've got a solution for you.
XSellco Fusion is the eCommerce help desk tailored for online sellers. Manage your Amazon, eBay, Allegro, Shopify, Magento and more – all in once centralized inbox.
Cut your customer support response times by 46 percent by streamlining your customer support and taking advantage of powerful time-saving features like Templates and SmartTags.
Turn your customer support process into an easy-to-manage asset for your business today.
---
Become a top online seller for customer support today:
---