Proactively manage support with 'sales insights' for XSellco Fusion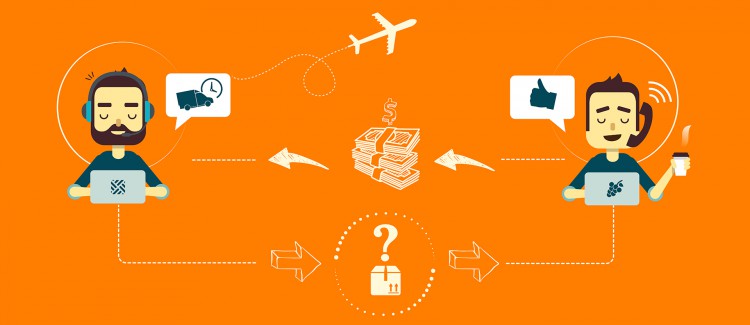 eCommerce Customer Support just got easier
New feature: Sales Insights
We are excited to announce the release of 'Sales Insights', which allows Fusion users to proactively reach out to customers when orders are received.
The new feature provides Fusion users with a new and simple way of accessing their list of sales, as well as communicating with customers based on specific orders.
This is a first for Fusion customers. In the past, it was up to the purchaser to make initial contact with the seller if they had an issue. Now, Fusion users can use this feature to send preemptive messages to anyone and make first contact.
"Being able to initiate contact with customers based on orders will empower Fusion users to anticipate problems and keep customers in the loop from moment of purchase to delivery", said xSellco's Head of Development Niall Dawson.
Selling online can be filled with problems, some of which may be outside of your control.
For example, you may have:
sent your package on time but noticed that your shipping carrier is late delivering the package.
picked and packed your own product and realised you left something out after it's been sent.
By sending a message to your customers before they need to contact you, this can be a great way to build trust, maintain positive communications with them and in turn reduce any negative responses or feedback.
The new Sales Insights  allows all xSellco customers to view and search orders, and additional message creation functionality is available to Fusion users.
To learn how to use Sales Insights, read our User Guide.