How to remove negative feedback on eBay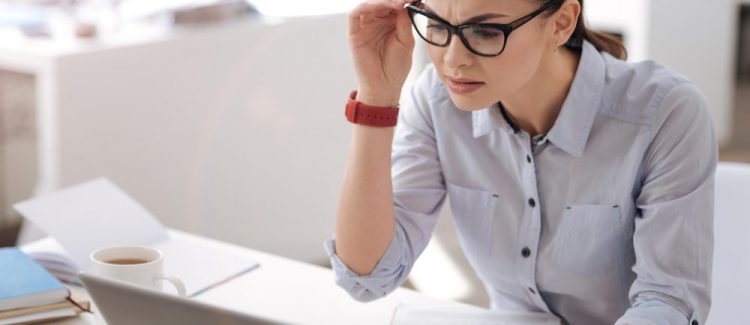 Customer feedback can make or break your eBay business.
The truth is, online reviews are now a central part of the shopping experience. According to Podium's annual "State of Online Reviews" report, 93 percent of consumers say they have an impact on their purchase decision and a 3.3-star rating on average is the minimum they will consider when weighing up who to do business with.
That's why positive feedback is so important to eBay sellers—and why receiving negative feedback can feel like the end of the world. Luckily, resolving the latter isn't as hard as you might think. Here's what you can do.
Request feedback revisions from buyers
First off, it's vital to note that you can only submit five feedback requests for every 1,000 feedback comments you received in the previous 12 months. This means that high-volume sellers who get more than 1,000 feedback responses in the year will be able to send more requests.
You can also request only one revision per transaction and only on feedback that's less than 30 days old. So, given the limited number of requests at your disposal, it's important to know if the customer will cooperate with you before sending one.
One way of doing this is to contact the buyer directly first to explain why you want the feedback revised. It is essential that you stay professional, showing concern for their feelings and opinions on the issue. Even if the customer is wrong, you must always remain respectful and not lose sight of your end goal—turning a negative into a positive!
After you feel the issue with the customer has been solved, ask if they are willing to revise their negative feedback. If they agree, you can request that eBay send an email allowing them to change their original comment.
Useful to remember
It is worth noting that after the customer is sent the feedback revision request, they only have 10 days to follow the link and alter their response.
EBay will send an automatic reminder if the buyer hasn't responded within seven days. But if nothing has happened by the 10-day mark, the request will be closed and you will not be able to send a request to that buyer about the same transaction again.
That's why it's useful to first make sure the buyer is willing to change their feedback before using up one of your precious revision requests.
Regardless of the outcome of your request, you must respect the buyer's decision.
Other ways to remove negative feedback on eBay
Revision requests aren't the only way to get negative feedback removed from eBay.
It's possible to ask eBay to remove feedback—without first consulting the unhappy buyer or sending a revision request—if the comments in question are threatening, obscene or offensive.
This can also happen if the feedback puts the buyer in danger. For example, if a buyer left personal details about the seller in their comments, such as an address or phone number. Posting that information in a public forum could potentially lead to harassment via phone, email or even in person, jeopardizing their safety.
Another way to deal with negative feedback on eBay is to leave a follow-up comment, requesting that the buyer contact you directly to solve any issues. If the issue is fixed, there's always a chance that the buyer will go back and leave another comment, informing other customers that the problem has now been resolved.
Avoid receiving negative feedback in the first place
You can't please everyone, but there are steps you can take to reduce your chance of receiving negative feedback.
The best way to ensure you receive only positive comments from customers—and in turn see your business flourish—is to dedicate yourself to always provide the best service you possibly can for your eBay customers.
The reason eBay limits its feedback revision requests is that sellers are always encouraged to focus on providing great service—and not to simply remove the comment that comes up after a problem arises.
An e-commerce help desk can help you by centralizing customer queries and order details from all your sales channels, including eBay, in one place, putting all the data you need to solve a problem quickly right there in front of you. xSellco Helpdesk will even show you the order value of each ticket so you can prioritize high-value queries.
It's also worth being proactive: reach out to customers once they receive their order, ask if everything went smoothly with the delivery and let them know they can contact you directly if they're not completely happy. This way, if there is a problem, you can try to remedy the situation before it ends up adversely impacting your eBay seller feedback.
Additionally, automated feedback software can help increase your eBay seller scores by sending smart, selective requests to happy customers. By connecting xSellco Feedback with your Helpdesk, it ensures you don't request reviews from customers who have raised a support ticket. Instead, you can tailor your strategy to target orders by SKU, product type, on-time delivery, destination and more.
---
Get positive feedback on eBay today
Sign up for a 28-day trial today. No credit card needed.
---
Read more eBay selling tips from xSellco: