Using High5 to improve your feedback on Amazon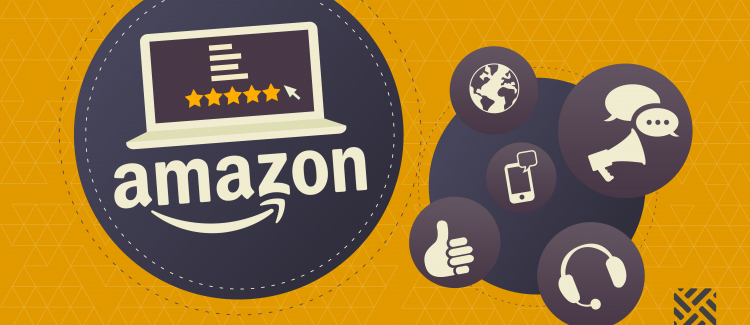 How do you improving your Amazon Feedback?
Positive feedback makes the Amazon selling world go round. If your customers are happy, you deserve to reap the reward. Positive Amazon feedback improves your chance of winning the Amazon Buy Box.
We cover all you need to know about requesting Amazon Feedback.
It's absolutely within the rules to ask customers to leave feedback on sales in your Amazon store.
Communicating with customers
Before you start creating your feedback request, familiarize yourself with the rules.
Restrictions include the following:
You can't offer any incentive to a buyer for providing or removing feedback on Amazon.
All email communications must be courteous, relevant and appropriate.
Unsolicited emails, other than for order fulfillment and related customer service.
Advertisements, marketing messages, offers or calls to action. Anything encouraging users to leave the Amazon website.
Hyperlinks, URLs or web addresses that intend to divert customers away from Amazon.
The rules benefit you and the buyer. They maintain consistency and familiarity. Buyers can easily navigate the sales funnel, making it more likely they'll purchase.
Proactive feedback requests
It helps to be aware of issues that have gone unreported. Demonstrating a readiness to fix customer issues promotes a sense of goodwill. It can turn a negative feedback review into a positive one. Taking charge of the issue will help you fix it.
Asking for feedback on Amazon 
It's important to start generating more positive feedback. Reviews impacts the likelihood that shoppers will buy from you. By asking for feedback on Amazon, you show you value the customer's business. Don't just send a generic email request. Convey the human side of your business.
Ask the customer how they are enjoying their product. If everything is satisfactory with the order process, delivery and product. Politely request they leave feedback and provide a link to your Amazon store.
xSellco High5 is the leading feedback management tool for marketplace sellers. It's the only tool to integrate with both Amazon and eBay.
Managing your reputation makes all the difference to your feedback scores and sales. Harness positive feedback and turn positive sentiment into increased sales.
xSellco High5 is the intelligent feedback request tool. Automate the management of Feedback on Amazon and eBay and see amazing results.
Get more positive feedback by asking for it on the right products, at the right time, from the right customers.
Do you want to make more sales by improving your feedback scores?
Try xSellco's  Amazon Feedback Tool or book a demo here with a member of our team.