Revolutionize your customer support inbox with folders & rules for Fusion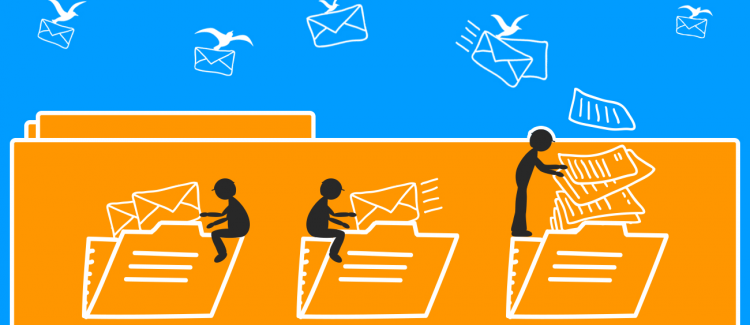 We're excited to launch two powerful new features for xSellco Fusion that will improve usability and increase your productivity.
By delivering fast access to tickets and the ability to assign team members directly to them, Folders & Rules streamline your inbox and improve your customer support efficiency.
This new release coincides with a newly designed user interface for Fusion. The new interface has been designed to bring your most frequently used features to the front – allowing you to quickly access support tickets in a more intuitive way.
Folders allow you to quickly sort and organise large volumes of support messages and place them into specific folders based on the ticket conditions.
By creating automated Rules for incoming tickets, you can assign tickets seamlessly to folders and support agents. This will ensure your Fusion inbox is organized clearly and rapidly.
Get organized with Folders & Rules
Creating and editing folders in Fusion is simple. By using Folder groups and labels, you can organise and assign tickets based on ticket type and queries. For example, you could create a group called "Issue Types". Within this group, create Labels (like sub-folders) for issues like 'Refund', Damaged Products', 'No Delivery', 'Late Shipment', etc.
Then, using 'Rules', you can assign tickets to the individual folders based on the ticket query.
On the Message homepage, you can also change how your folders are displayed. Click on the 'Folder View' icon, found under the Dashboard button, to switch between Folder List and Folder Grid view.
Dynamic Rules
Rules are critical for sorting tickets to folders and assigning team members to them. After a rule is created and a new support ticket arrives, an action will be triggered assigning the ticket to a designated folder and team member(s).
You can add also labels to tickets to notify agents of the issue or urgency, as well as change the current ticket status.
Example 1
At xSellco, Folders and Rules have made our life much easier. As we have expanded into European markets like Germany, France and Italy, we have received many support inquiries from customers in their native language. As a result, we created a folder group called Languages and created Labels for each Language such as German, French, Italian and Spanish.
We then assign those messages to our multilingual support staff. In the image below, you can see exactly how we assign a team member to a folder and ticket. Simply set your 'Conditions', add your 'Actions' and 'Create Rule'.
Note: In the second condition, you can see we have selected in the middle field 'None of these'. If an incoming ticket already has the team member's email, it will automatically be assigned to them. With the above field selected, this will stop a duplicate ticket being created.
Example 2
Another Rule that is extremely useful is the ability to assign tickets from a specific marketplace to an agent. In the example below, we show how you can assign a marketplace like eBay UK to multiple agents.
To learn more about how to put these powerful new features to work, visit our user guide.
We would love to hear your thoughts and get an insight on the types of rules you would like to create within Fusion. If you have any comments or queries, please feel free to drop us a line below or at support@xSellco.com.