The Black Friday data that will boost seasonal sales [webinar]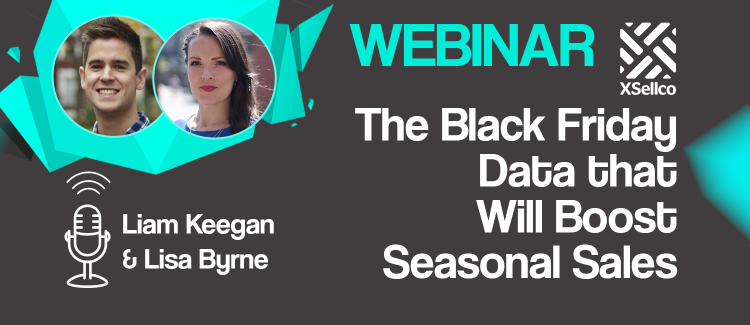 xSellco eCommerce Specialists reveal exclusive data that will help online sellers to focus their attention at the right time, and on the right product for Amazon marketplaces internationally over the Black Friday weekend.
Using xSellco's insights on Black Friday data 2015, Liam Keegan and Lisa Byrne explain what the insights mean for your eCommerce business on Black Friday 2016. Analyze consumer shopping trends and learn how and when to best target sales. While you are increasing profits over the holiday weekend, we also show you what you need to do in order to maintain high seller metrics for the long-term benefit of your business.
The Black Friday Data that Will Boost Seasonal Sales
You will learn:
How to increase your sales potential based on localized trends on international marketplaces, from xSellco's key data insights
Price trends over Black Friday weekend
Discover the best-selling tech brands and identify the inventory that you would like to shift
The fulfillment methods that will boost your sales
Dos and Don'ts for online sellers on Black Friday
Maintain a high level of customer support and boost your feedback score
---
Get the Black Friday Insights!
---