How Amazon seller fees work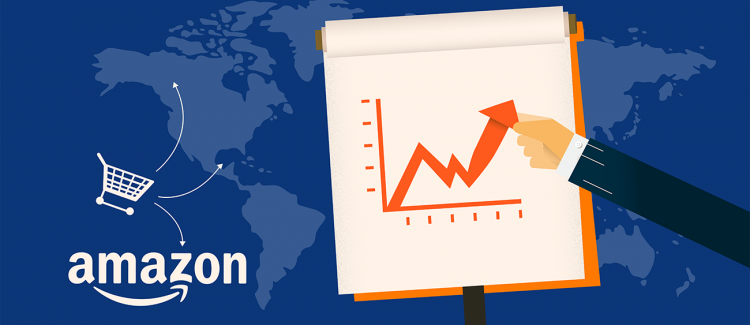 Amazon provides a great platform for both sellers and buyers. Buyers have a massive marketplace to shop on and compare the prices of thousands of products. Sellers have the benefit of an infinite supply of new customers and the guarantee of huge traffic volumes.
We provide a full break down of Amazon seller fees and how they work.
When you make a sale, Amazon Payments collects the amount paid by the buyer, this includes all costs, shipping, gift wrap etc.  They give you the remaining amount, after you incur Amazon selling fees.
The total price of the item paid by the buyer is made up of a few different components:
Item Price
Shipping charges  – as specified by Amazon, depending on weight of the product
Gift wrap charges – only professional sellers can offer this service
The Amazon Seller fees incurred are:
Variable closing fee
Referral fee – a percentage of the cost of the item sold, depending on category
£0.75 per item fee – unless you pay a subscription fee
Amazon calculates and deducts a referral fee percentage from each item sold, plus a variable closing fee minus any taxes.
There are two ways of selling on Amazon, as an individual or as a professional seller.
To be a professional seller you must pay £25 a month. Amazon recommends this if you plan to sell more than 40 items a month. You must still pay other selling fees. If you  plan on selling less than 40 items per month, Amazon suggest you operate as an individual seller. Individual sellers pay £0.75 on every sale they make, for low-cost item sellers, this just isn't viable.
Amazon's pricing plans are below:
| | | |
| --- | --- | --- |
| Selling Plan Features | Professional Selling Plan | Individual Selling Plan |
| Best for sellers who: | Sell more than 40 items per month | Sell fewer than 40 items per month |
| Monthly Subscription fee |  £25 | N/A |
| Amazon Seller Fees | Per-Item referral fees and variable closing fees | £0.75 per item + referral fees and variable closing fees |
| Add new products to the Amazon Catalog | ✔ | ✔ |
| Eligible for Amazon's FBA service | ✔ | ✔ |
| Use bulk listing and reporting tools from the Amazon Marketplace Web Service | ✔ | ✖ |
| Customize your shipping rates for products other than books, music, videos, DVD's, Software and Games | ✔ | ✖ |
| Offer special promotions and gift wrap options for your products* | ✔ | ✖ |
| Eligible for top placement on product detail pages | ✔ | ✖ |
* Does not apply to books, music, videos, DVD's, Software and Games
Amazon sellers pay a minimum referral fee on each item sold, not on each order. This fee is charged for providing the referral and the marketplace for the item sold. Amazon seller fees vary from 8% to 20%, depending on the product.
When you fulfil shipping orders yourself (non FBA), Amazon applies their platform shipping rates to media products (e.g. books, DVDs, games etc.), sold by professional sellers, and to all products sold by individual sellers. They charge the shipping fees for individual sellers based upon the product category and shipping service selected by the buyer. They then pass the amount on to the seller.
For every media item sold on Amazon, regardless of seller status, a variable closing fee must be paid.
So, for example, if you are a Professional seller on Amazon and you sell a book on Amazon for £10 to a customer in the UK with £2.80 delivery charges (therefore, Luxembourg VAT charges apply 15%).
CREDIT ON ITEM SALE
Item Sale Price
£10.00
Domestic Shipping Credit
£2.80
Total Credit on Sale
£12.80
AMAZON FEES
Referral Fee
-£1.50
Per-Item Fee
–
Variable Closing Fee
-£0.43
Total Amazon Fees
-£1.93
VAT(15%)*
-£0.29
TOTAL CREDITED TO YOUR ACCOUNT
£10.58
This is an example and is not indicative of all Amazon seller fees; you should do an analysis on each product before setting the price. Although there are Amazon seller fees and costs, they are known costs and can be planned for.  By anticipating the fee per product and including them in the sales price, you remain competitive. Remember, you don't receive the product fee from the buyer, minus Amazon fees, until 14 days after payment.
At xSellco we provide powerful, purpose built tools that help sellers compete and make more profit on Amazon. Do you want to reprice faster than your rivals, make more sales and increase your profit margins? Try xSellco Price Manager on a free 14-day trial or contact a member of our team to book a demo here.