7 reasons your customer support setup is leaking sales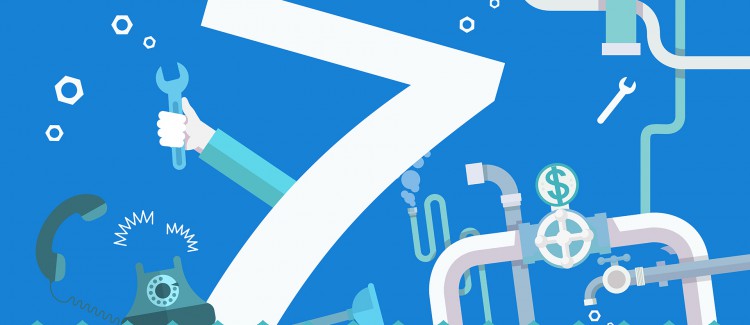 For online sellers, losing sales is irritating. When support is slow and indecisive, your customers suffer – and so do your profits. For buyers, quick and hassle-free support is just as important as price. Your job is to provide it.
In this post, we explore the challenges for online sellers who want to provide a first-rate customer experience and improve their sales.
1. Slow resolution times
If you can spot potential escalation as they come in, you can react quickly and minimize their impact. Amazon research found that getting back to customers within 24 hours reduces negative feedback by 50%. The key to faster resolutions is better organization, a setup that lets you investigate with minimum fuss.
To improve your resolution times:
Have a set process for handling each query type
Prioritize the issues that can be resolved quickly
Create labels to quickly sort messages and categorize them
2. Customer support unresponsive over weekends
The wheel never stops turning. You place great emphasis on your 'me' time but  your customers don't. People have more time to shop over weekends, but there's no reason you can't relax and rack up sales as well. A mobile support app lets you respond at any time, wherever you are. Stay on top of your response times and show your customers you care.
3. Not responding quickly
Customers love fast and attentive service. Replying to customers quickly creates goodwill. It says to the customer, from the start, that you're committed to offering great service. Monitor your response times carefully to stay within the 24-hour response guidelines.
Seeing repeat queries? Build message templates to improve response times for routine queries like returns & refunds.
4. Reputation damage
Take every chance to resolve issues on first contact. Fast and friendly responses within SLA help stop negative feedback at source. Poor service limits the expose of your listings and your chance of making sales. Increase your Buy Box share with stellar customer metrics and a high feedback rating. Amazon sellers can apply to remove negative feedback that is unjustified.
5. Not having all the information
Without the facts at your fingertips getting an overall view of activity is more complex. Service delays and mistakes are costly. When your inbox is flooded, a clear view of customer support activity is harder to achieve. Every minute spent gathering information is a minute lost. Organize your inbox to identify activity by labeling and color-coding your messages based on categories, such as Refunds, Returns, Late Shipment and Damaged Packaging..
6. Lacking personality
Customers respond much better when you show personality. Try to reinforce the personal side of your business. Friendly, conversational language reassures the customer that they're in safe hands. It's the little things that create connections and encourage buyers to act.
7. Wasting resources
Know your busiest periods and allocate resources to deal with them. When service is stretched, quality suffers and so does the customer. Know when your activity spikes are most likely to occur and how each channel impacts performance so you allocate staff and resources to remain in control.
The quality and speed of customer support can define your reputation. You have one chance to get it right. If you do, buyers are more likely to leave positive feedback, recommend you and buy again. A customer support setup that rewards and retains customers will make all the difference to your business.
xSellco Fusion is the leading customer support helpdesk tool for online sellers. It centralizes all customer activity and order information from multiple sales channels into one powerful, easy to use dashboard.
Improve your customer response times and never miss an important message again.
xSellco Fusion alerts you to negative feedback and prioritizes incoming messages. Respond faster to improve the customer experience and increase sales.
Try xSellco Fusion on a free 14-day trial or book a demo with a member of our team.