10 eCommerce highlights of 2015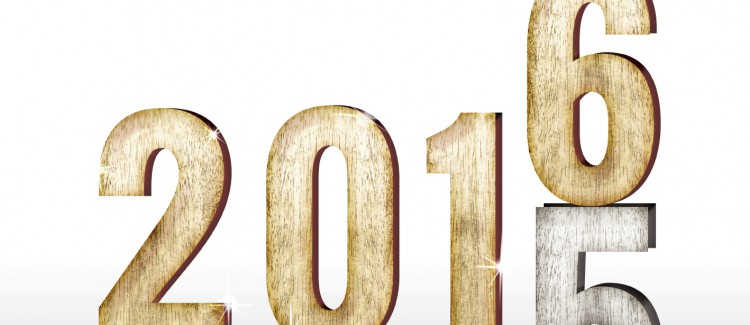 eCommerce highlights of 2015
We saw a record number of buyers ditch the high street for online shopping in 2015. We also witnessed significant changes in how consumers do their online shopping.
As we approach the end of another year and look towards 2016, let's examine the key eCommerce highlights for online sellers from the last 12 months.
1. Millennials powered eCommerce sales
ECommerce sales grew to $81 billion in the US in Q3 2015, up 15% from Q3 2014, according to Statista.
Online sales on Black Friday weekend 2015 reached a staggering $4.5 billion in the US, growing by 22% on 2014 figures. Where is this growth coming from?
The eCommerce bounce was largely fuelled by millennials, people in the 18 – 34 age bracket. Recovering economies and stable jobs growth increased their purchasing power. They spent more online, on average $2,000, than any other group (Social Lens Research). They're tech savvy, super-connected by social media and likely to buy products through mobile devices.
2. The rise and rise of mobile
In recent years there's been a quantum leap forward in mobile user experience. Mobile accounted for 29.7% of all eCommerce sales in the United States in 2015 (2016 Mobile 500).
It's not just sales where mobile is growing. It's also beginning to dominate product research. 53% of UK shoppers use mobile to research their purchases (eConsultancy).
Winning the Buy Box is vital for mobile sales as it the Buy Box is the only way to buy on amazon from mobile.
Note for 2016: you'd better be mobile-ready.
3. Bestselling products
Global eCommerce sales grew by 18% in 2015 to $995 billion, according to Statista.
The best selling products were:-
Clothes and sports goods – purchased by 55% of consumers
Household goods (44%)
Music & films (31%)
Books (30%)
Electronics (22%)
4. The conscious uncoupling of a power couple
It was one of the most highly publicized breakups since Tiger Woods infamously crashed his car into a tree. The celebrity couple in question, eBay and Paypal, went their separate ways. Responsible for most of the company's growth in the last three years, eBay's payment arm is now going it alone.
It's not you, it's me. Yeah right, eBay.
5. A year of eCommerce experiments
Experiments were aplenty in 2015. We learned about 'futurethink' ideas like self-driving cars and travelling from LA to San Francisco in an air tube, courtesy of Elon Musk.
Amazon, however, had a more traditional experiment – opening a book shop at Purdue University to help students order books. Will we see more online companies try to dominate the physical retail industry in 2016?
6. Grocery and consumables
Online grocery sales continued to grow in 2015. A Nielsen poll of 30,000 global users reported that a quarter already buy groceries online and 55% would be willing to do so in future. Some 61% still believe going to the store is an engaging and enjoyable experience.
7. The year of health and wellbeing
Another key 2015 highlight was fitness tracking becoming big business. Fitbit's wearable device saw huge global gains, selling 8.4m units in the first half of the year. Black Friday sales of Fitbit increased by as much as 1200% in some outlets. Fitbit Charge continues to be Amazon's top selling healthcare product.
8. Amazon's fake review action
Amazon placed a cease and desist order in a Seattle court on users of freelance site Fiverr. They claimed that fake reviews of products misled Amazon customers. They even sought the names of people who purchased bogus reviews. We all know the importance of improving seller ratings but resorting to paid make-believe? Surely not.
9. The rise of Alibaba & singles day
The Chinese company hosted the world's biggest ever one-day eCommerce shopping event. Sales hit $5 billion within 90 minutes and are estimated to have reached $11 billion. A staggering 72% of purchases were made on mobiles.
10. xSellco processes 1.5 billion repricing events
We'll end these eCommerce highlights with a key milestone of our own. Our Amazon repricer software, xSellco Price Manager, processed 1.5 billion repricing events in November 2015. Strategic repricing will continue to drive seller success in 2016.
Think about these key highlights when deciding your strategy for 2016 and ensure you stay ahead of the competition.